Júne's Secondus ─ EPiNEX 5
Model : LG D821

: October, 2014 (since) October, 2013 (release)

: Micro-SIM

: 1080×1920 IPS+ | 4.95 inch | 16M Colors

: 16G (storage) | 2G (RAM)

: 8MP | 1.3MP

: 802.11a/b/g/n/ac dual-band

: Bluetooth 4.0

: 2300 mAh BL-T9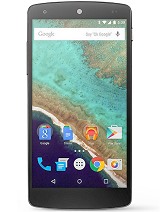 ---
+Work logs
fresh flash crDroid with rooting — Updated on 2020/07/20 20:55

Change front case with screen due to hairline crack on the side — Updated on 2018/02/19 16:16

Replace battery: Battery Model" BL-T9 manufactured by NOHON — Updated on 2017/12/22 17:12
Replace battery due to short battery on time.

Replace battery

: Battery Model:

BL-T9 — Updated on 2017/09/22 22:40

Replace battery because of swelling battery

BL-T9

Reference article

Battery replacement by yourself 1)

Flash franco kernel : Change kernel with franco kernel — Updated on 2017/09/19 21:27
---
+Que to do
Solved problems
Front-facing camera problem
Problem: Front-facing camera problems are reported from Nexus 5 users. This problem seems to have something to do with poor contact or defective part.
Symptom: Even though several solutions are mentioned to solve this problem. Usually user has no solution if this results from defective part. Trust faces (Smart Lock) are not working.
Solution: Simply changing front case could solve problem. Front-facing camera is working. Also Trust faces are working correctly.
---
Known Problems
Front camera failure
Trust faces also not working — Updated on 2018/02/19 16:30
---
---
1)
in
korean (한국어)