Public keys for encrypted mail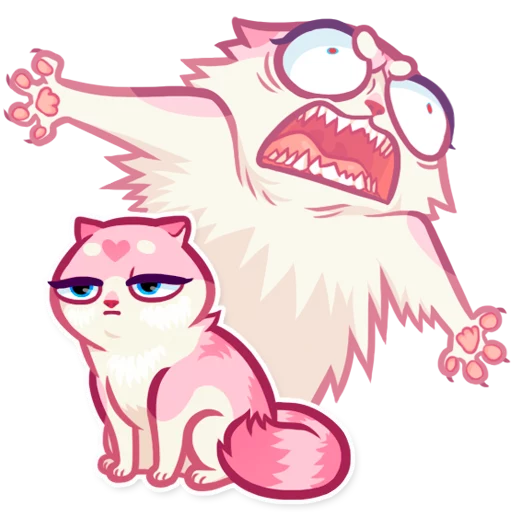 ---
Júne's Public Keys
meson@me.com
FINGERPRINT
61BF F24C A22D 16D1 AAC1 43C0 AB55 1BB0 0AC5 39B0
Public key for meson@me.com
 
-----BEGIN PGP PUBLIC KEY BLOCK-----
Version: SKS 1.1.6
Comment: email: meson@me.com 

mQINBFqTVU8BEADorSCCFGsgy7z4RH7BYeTxWSkuO+eyaPhqnQmtU2bIU3XM9+oLOP/3TCXc
2ExlAxMUuXgq1vlW1AGaOrQhDxmNPKPbXSaK2z2Hj+gWRo6mmLYhdihUtRZMlNv0xPbkRICU
7K75N8/WpZFGhJfhEyNtv0ElW8BIdShaSTkmjJpKMNcaaiyrLRzSL4OQ6n8D/7qv4UC+T8QK
/n3fR0kc3UhDtAGKl4rcyVWj7OEC/bElz0ozpSA3VkWCzF8Fa/jQK2MW8k0C91Bqz9Mb2ljT
89TI9EB6iisoxs5RuG5H8a01X5abYMwI5vh4ML5hUyzJ3sK41Epq4As8YSGALwS93DHwAiN7
kz9Kx5Dig6CFFl7OWtdyuj3MJZ+p+lf9LPR3l1Jeu7eckT4CAY0mI1vpVxIjS1p9vHh0zKo6
G4onuFOeUw85ZiL6k1zNCnqKiEhln6Gd/160bL13R8QUBiQN5taqaVJYAnnl9W5Co36+cLRl
w4Js07PjnQXFAD2930uYPNKfq0KQQ+uIobSfmtmjgeylAEWDUxzQxnfSMeiNJX5cS3lHRQpX
DDJwFcl1M+pDcOVNfDGU9hZGy7d6zgs3/IN9nSoRjEvgLLP02Vffiiia8LtR7md9Ri28cGZZ
Z5KSNyvadbi4E29UcZroUpmIOjiOubXNETpZ+SZdH3/py2xZrQARAQABtBlKw7puZSBQYXJr
IDxtZXNvbkBtZS5jb20+iQEiBBABAgAMBQJapRqIBQMAEnUAAAoJEJcQuJvKV618+m8H/2OS
ePk70cjBBtXSdlGusBtMQoCyMnR/EWor4g15IvVhArLTinDyoS9cURt+Df6qmN14kcL8oPMZ
8RdWoxjmuk0xgSvLr57Z17AkGdtx0Ehieby32bZ9fXFL6QLTtZF+L7FEmYXcYzZA1R89+a6L
wybfHicgsBKtk2paHbwjkJeZOjgyHWYXz8KtrZkddRxKlWqaoMXoWxv5sbSESislgmBzpn2H
tcFS+zbcdi8Vk9ZrFvJMzhKqDt82yKBz16liCi7Fv0zoW3Dh79u+FewC0kKxjTyKXW/ywNHO
GKwN0dZeYWEjE7y8ZcfcbbuLQPLUL2F2PHCABnFixijwbSCTnEeJASIEEAECAAwFAlrIClEF
AwASdQAACgkQlxC4m8pXrXwnagf/RZ7rrecUsDclVFlJLR59g18pQz1zfGP3/WbFeIPNn7B/
dZk5DWF20uYqT6PR0CFoZFyr3QJCHydUaQYs4OIgBDZ3wrAVS6OccE+E+DO5EJhvo6MpgYci
WpaZK/lum/pA+s/q97lVz3kxTawz60dSp/Y7/vdLuGaXU5hfNp75SWqCArb1X7mg9MfQGb9p
YSam8VxpCONgcdGHQHlAxVrWKhYi3RGacOATjGCpXihOlTUv5aQdE2Imo+0+Rm6KKnb/hlgN
YcQT1FmvqoxFBmOPgYEqwjb2MMFmXaUghg5ZC/OwQAHGy4UXD8rTENyIB/92dwc1LxVqY2uC
5mVW7dWzk4kBIgQQAQIADAUCWtkuTwUDABJ1AAAKCRCXELibyletfJdjB/9EdqGwysPM/aYo
36m8X/ESjtZFrP6g9d0b/NbcZ42yWCwOFuu1CO6I+3iQk+buA30PMadVOVmXaVJqK44E05BV
W4xiyyvmpRbFVXrKYRP2xt+/stBEL1ZrKjZNt6QYQk7IG5bBMadcwcHAJ2f9Q9n4ENBGJse0
IXHsW39wk2Tdd8m+q9IGXLyPceMslqFH1qz76sHkNbgGPbkhMsWDYBdsFcri51Kthh+lRQxX
EMH9Gy9iLXkHTYubJx80ElMDu8rKYWbY6HbpkF7NUBQASKTUMf/GHaaUP/jm+IBYuoR4STgF
l/QGmKoR1OW6CKi31sJwFR4CHgk2QGG5B9Kje7HPiQEiBBABAgAMBQJa6lIUBQMAEnUAAAoJ
EJcQuJvKV618R5AH/RhTpK665xyD5D5C+Ihe5EX23equp4abBPDbqtZ9ffGzmE/0lcz+JVD+
CpEhP8tTrX2pEllizqKLMZoGREMVNjbquc/XEqVwsgcASvU8tcc/0pDSzt3OEscACVS1DaWB
JeGjqiBDkm+9mErrtd9rnLpVIn1QL9WLgT0oJpG1nuPafqrs4CYluj2t229PzT1agBKYZbSn
neD3fqSfHSllygiiT3i81qtiJU6Rs5HitdfUXuyMFXVNMsCvVBCqbcE7xktLbjK6Ohs9xjae
/JFW191kXMFd5jH+gZts1JyyisOQd7bzS1TNJ+cz0EhbT8VhAY4GxIY0B/wYfjOcQxMSVfWJ
ASIEEAECAAwFAlr7dcIFAwASdQAACgkQlxC4m8pXrXwfwgf+KVtTon3wDmo6mxjlKwlQiX8r
5SwkVzbodFzohMP0kVhRnMpJplkTvOmZ8yXD97HmFdppoyye6FU5EzLefSW6vDoTCL75yUW5
9qcOhMX7PImVGeGajJXMrcy2LPl4CS7ZEW58NJwFrEFcqyS2uvhvQ/dJfEtKLX2tdyk5xvf3
/rKSUxIzcD2k/E5QLO30/jZhWSc9hFUyWc6XZSoqSFm2VTFoFRtSPxQFpTCXoz4iVYhTsgb0
liTOu57eYVHlA2Szkm5oZ6wnfUek0/+POZpzSRpyhE5TbCYCmHNjzBLLs8XclsY/jbQoLQn9
6zoRtmdz4yUQ5XkQjPPkNiyVOvRQDIkCVAQTAQgAPhYhBGG/8kyiLRbRqsFDwKtVG7AKxTmw
BQJak1VPAhsjBQkJZgGABQsJCAcCBhUKCQgLAgQWAgMBAh4BAheAAAoJEKtVG7AKxTmwH6kQ
AK19dtU2VnFXxn1UIK59ipOwCrhxVLQTP8GX1khLsf2ZU2n1ov8Q/2dLYmEl7Kz1nmJlBWow
qzWerY8CxTz2U4nHAbldQyHycy46P+XZCPksKTUIRc+D0cjdtQ8drrAJl1XJPaG5+W5Owgdr
vkAbyZ7x1//wYUV/LcbBCJ9OZIH+HPRHTPF0IRKy/U1YGreS/GQ52AkyV0M3XEhWkjXn2nC8
sPI7KsVb+aWVCch2zvKb8xnJFw/DquCtyu1aKJGmroAFWsKCCioSlxSZsdz9C/hZhgJoDrJM
M4vYck/xyb5A3UNmeFKMKDKo8CwDsZBhvjTQs5/Nbfs8jsQAXqaNqRFTB968ZvVIC7cJ8R9T
sajD+ysUJYd/ajkI0Ziw6WYDsjbD/CPooSKLGzzjr/IzZ+d1AFaNHx63ZAqXzcaubszsB0Dr
ASggtm95PIpa/jaQKBjF5MqcKjkE8LBVoa0XrCTCDBRSDfWMUOY4iOrfL89oRuEV9V7brHA8
8h7sv8nulFzU4CtZWe2o1mlPsS7enaoOd2YphjzoxipIjpjhqx6CQXaa+3DH6AKOnZ76+gbi
6pe47xCOr7KjJ9jzqT6ATlsjPemCfanL5m/x2VWcc+hValQ/t3SAVukpSLvLcQeMJp1wlRtF
7Ev0anX7FfePCHEIUL4BjzxPJ6aQ3Wu9IIAU0f8AAEvG/wAAS8EBEAABAQAAAAAAAAAAAAAA
AP/Y/+AAEEpGSUYAAQABAGAAYAAA//4AH0xFQUQgVGVjaG5vbG9naWVzIEluYy4gVjEuMDEA
/9sAhAAFBQUIBQgMBwcMDAkJCQwNDAwMDA0NDQ0NDQ0NDQ0NDQ0NDQ0NDQ0NDQ0NDQ0NDQ0N
DQ0NDQ0NDQ0NDQ0NDQ0NAQUICAoHCgwHBwwNDAoMDQ0NDQ0NDQ0NDQ0NDQ0NDQ0NDQ0NDQ0N
DQ0NDQ0NDQ0NDQ0NDQ0NDQ0NDQ0NDQ0NDQ3/xAGiAAABBQEBAQEBAQAAAAAAAAAAAQIDBAUG
BwgJCgsBAAMBAQEBAQEBAQEAAAAAAAABAgMEBQYHCAkKCxAAAgEDAwIEAwUFBAQAAAF9AQID
AAQRBRIhMUEGE1FhByJxFDKBkaEII0KxwRVS0fAkM2JyggkKFhcYGRolJicoKSo0NTY3ODk6
Q0RFRkdISUpTVFVWV1hZWmNkZWZnaGlqc3R1dnd4eXqDhIWGh4iJipKTlJWWl5iZmqKjpKWm
p6ipqrKztLW2t7i5usLDxMXGx8jJytLT1NXW19jZ2uHi4+Tl5ufo6erx8vP09fb3+Pn6EQAC
AQIEBAMEBwUEBAABAncAAQIDEQQFITEGEkFRB2FxEyIygQgUQpGhscEJIzNS8BVictEKFiQ0
4SXxFxgZGiYnKCkqNTY3ODk6Q0RFRkdISUpTVFVWV1hZWmNkZWZnaGlqc3R1dnd4eXqCg4SF
hoeIiYqSk5SVlpeYmZqio6Slpqeoqaqys7S1tre4ubrCw8TFxsfIycrS09TV1tfY2dri4+Tl
5ufo6ery8/T19vf4+fr/wAARCAEAAQADAREAAhEBAxEB/9oADAMBAAIRAxEAPwD7KJCjJ4Ao
A4nxRrtzY25lssKIyDISMnZzkjPAI69Dx6His3L+Um/Ys6dqUtxZQzliWkhjcnJ5JQEngjqe
altj8itcahOBw7D6M3+NZOT72DY5y81i8QELJIp9pGH8j/npXPzy2u/vGU49cvT0mcjB/jf/
AB6g1KnLo394GgmrXjHiWTj1dv8A4rOexquafd/eBeTU7o872/76b/Gq5pd394E41K4HO9uP
9pv8afM+kn2EhRqVx/fbP+83/wAVQpvZt3GPGo3H99v++m/xp876N/eHkPF/cD+Nv++m/wAa
q8u7AUajOeNzDP8AtN/jTUns2xbCjUZzxvP/AH03/wAVTu+4xw1Cf+83/fTf41ab7gS/b5v7
x/76b/4qld99BbC/bps/eP5t0/Oi7XUB5vpR0Y/99N/8VTu+4DhfS9Mn82/xqkwHC9l/vH82
/wAad2Aye+lWJiCchWPVuCAfekmwG6jdTQ2X2jzCnkxb227st8vP8XXuCO4rVPWwdClpGrTX
N0qMxw8buAWZhgFMHG7jhuM4ODVysvhJTZ1E0jbffjoXXqcckN09azvbYoznsHlVik88bHIy
srsPT5Q5b8D1FNMViMWl/wCX5SXPAAGXQlz0P+sV1YH3xTuuwWfcrS/2haRP9peN0JZi6zvC
UDNkBS4IAXoMtz39Kaa6bi1M7T9fvrtTGkI+U7RcySlYWBI+bAbc7DnOz5D1DDOKbVgTOhtb
lLcFprgSyHOTvwv/AABA3yj8z70rPoguu5bOpwgZDZA/uhz/ACzSSfa3zE5LoQNr9vFCbhhJ
5IAYv5bbdp/iyQOOfQ+2TxVKL20v2uHMkr629DbjkWRQ6EMrAEEcgg8gg+hqTQy9SuNpEKnB
ILH1wMAfXkgn6VMtrIT7HPXMKzRtFIMq6lSPYjBrLbQki0uEWunwQjkRxKg+i8D9BRLQpFa4
PXHr+Vc8nYDl9SOSeOvHoM9ccc+9YvewylbsWOD24PQelSBrIqgDGcetN9kBcRQAPQfhRZIC
yB3FX5h5IcV/z6UW6feMcOOMVS00EPBx7Va3sw9B2MdKPwAeOfwqlv5AA64GaemyAm/pR+Qh
4xmmA4UB6Dh/KqXkA8U2ArqCpB5GDn6YpoDlp9V+1RNAzFdoIYcMpUcAMM9+uOprROzuv0Ja
I4JVnfzYUDbVX5hgfe64wQR2yOOMZ6VcunR6iWl12Nq0uJXldTFdSoqphY3ACsdxPWReoxjr
xTT9P6+Q7epd8ycbytrPtGP9bcogXAyc4dz3yeKW3VfcFiMWl9dD/l3tlJHKmW4bB9CxjQYH
swov5P8AIdizB4dto5Q05a6fBOZjlR0xtjACADn+HPPWlzPpoKyRptZRFlUKqAMMAKOcAn04
xRd9wskLCqhWYqzYdlAQc8HqeRV8uyvbS+rMnPlvo3bsrlpoQ8ZbdIg2nIOQRx3GetTbW36j
5vd5ttL2as0cn4zDWelMqsSrbEPA4AKn19sY960gk5X/AFFJu3y7D/AeqvdQyWcuf9GZRGT1
KFBn8nDY+tE1Z3XXUqm9LdtDWuoluL6VHVXCwKQGHfeO/b6isGamTaW5hJUjZuAZk3FlUnqF
yeB244qdhbFu3UJbqvYKR+pqJdQRmznacDgmud76Fehzd7H8wyeMVg/MCnbxKr+h7n8/X+dL
S+n3gbSKpA9umavoGxYRcVIyX7vamtLXv8hbDwMiq3/UB3PbrVryGPAqkL0FxjpR1AfwPbFa
eghglRW2gjOM4yOnrRYCQSqcbSCPYg/yot0AeH7dD0oswJAwoGPBGOKtaCJBTbDyFlOEYnsr
fyNNaCODaNVjlkXAzCSemCSTyfcAYogtRS0Nfw1CsZlKDAJGDnqMBR1Psa0mtV6Exe/r+R1t
kyxvKzfxOqjH+ygz0+tTsaFK6v41RkYb5JWdI4+T32ZwM5OBk9h6itY+6+ZrazIauuVaHUK5
wBwAKm/qCjYgLfvTjsg/Un/CnfT5j6jc7XQHP8R5PoP6k0mJ6W+ZmxXDxgiNyoZ2bG0Hksc9
RmtG11XS3UlJrZv8CSS6nKn5z2/gHc+4oVl0/MTTtZu33f5HM+NIbq+01ood00hdMIAqnG4F
j26D3qotRd7WXUHZb6+Rj/D3Tr3Tb6b7ajRCcFo9zKdyhnGflZsdRwcGnUkpP3S49Wla537/
APIRl/64J/6MFczNCoYUilcIMAnJ6/eJOfzrNkkcHECj03D/AMebiploNGfcc89P6Vi18gRh
XaszbRwBj8/6VjrsMqqmO/y56fQ9Me3eo0+Q9jSjAC56D3/z0qulxWLIpryD1JBhaei1Q/Ie
BjmntqIf0rT8gOC1z4kaLoMn2eSUzzj/AJZwDfg+hbIUfiapIL22PLta+Nl1G5SxgRVbhfMB
d+vU7SFHsOau1hXOE1n4jaxrKeRcS7E4JSLKDPYEg5P0zjNMRzUWuXducpNLvGRlpHIC9+/X
2pgXLTxbeaewNvK6OMElHYMx9wSRk/TFPZC2O0tPi1rFixRmjcMMt5gLkNjABIxjOOcVI9tD
c03403hJt7u3Vvn+/E+0lR1A3AjP9KfkugHrWhfEnRtSKxMzWryA48/CjjtuBI/PH1oUR3PR
LW8guhm3kjlA/uOrfyJxQBNcLlNp6MVUj2ZgD+lDWlu7QdxZPDlg2f3SrnrtAGfrxzW6gltc
nfRl2PTLaEfJGoxxnAz6/wA6q3cCVbWOMYUbRknjjr16etOy7AOS3SJi6AB2zlgFz64zjOPa
j5fmIeAcdT+n+FPTsgE2fNnJ59/T/wDXR8kLYXy1JzzkdOT360ALtAwKADaPSgYuBQTYqp/y
EYv+uDf+hmoehoitcTxxao8bEB5Lf5FJwW2upbHrjIJHpUN206juloLJ/rGNTsIgjBEePdv/
AEM1E3+QyhcCsHroMx5yE68c/wCfxrHbcCtAS6849/Y/4VPqGxfjXGaaW49tiZRjA7VS8hEn
64qtgMjWtes/D1v9pvpBGvYdWc+ir1J/QetNLTQNj5z8V/EnUvEBay0/NvbuDhV++yZ+9K+e
Af7q4HqTitkrEs82ubL+zsRqQ0zjczddgPfjux4Ud+tMRXFo1tH5rnDOeM9hzk/hjk9KPQNi
1Fp2xQpPzORyedoIyfxA6+h9qew/QqXVoI/3cbckce7Hvz0AGfqaEIp2dgYHZjkYYAZ7MBnk
+3Gfc1X9WF0HPA+Smctu5I4GcZ/Ejp+FLYCiZGbdydyNkds9jj2Gce/NGwFy3nkHyluSuGJ7
Z9PbPP0qvMdrG3Y6/cafdLdWrtHJCFIZDjI77sHB6ZII70bbAfRPh/4qmRYV1VMozITPFnIw
Qfnjzz06oevana9vvGmfQtjfQalCtzaOs0T8qynI+h9CO4PI7it7iLdLYA6UxjTxTEAoCwgo
ELQGwnegAHFAbC9KAKif8hGL/rg3/oZqWWjhPHcMMt6pk4kjiLxncq9Cu5cEgtvBx8vIOK5a
uiTOSvsu99+xf0+5mMaBizdQWOBwDwoyC0jL90k4Hc04vTy7l022kt7btm7ESIwDyfmz9c80
peR0FCcZPFYvQDGuQfy/SsXoMhgBz7enTr/nmkBfj6YoWwdSYYxVLayCxka5rlvoFu00xywU
lU/ibHt1xn/AVoo326foD00PmTXNVn1uf7RekuSCQn90MflQKPujHUfnWnpsZ7GPH+7DSso5
HzKvDZPIHOMcdhwB71Vw8ihHLGsjO/zMWyM8dMc49F6IKF5DsUSJtQm2gcKdxA4UKCD9Mdj7
/WlfR2HsOS3umGWBCyMcHvt5J/E/1pK7QEtnpzXExd2AIBJLdF5wAPXnIFUnp2YAdNdymH5Z
yduepLdz9B09KL2AyLlDA2UyMu45OPUdPXGfzpitYrw26sMfxEr/AIn+efwqth2LFzaSRIGH
UoVUepbgk++O/qaa2HYhsklgLRv8oKFTx268H6HH5Ub+gi2l5OzpaxdVAKgEA8np78HNWtHY
Vj1fwt42vfDdx5sZ2xkgTQscI7d2x/eYdGGDnrkVWiEfXGh65ba/ard2hyjDlT1U9wf8e9Uh
mzRsGw0jigNgAx7U/IYgpgL7UidhD1/CgYAYpiF6UhFNf+QjF/1wb/0M1LLR4z8aLYXEiAsI
2VCUY4PzgrtXkj73OT6CuarsjGq7W+Zp+GPDllJY2t5bPLJKI9wmd5EZmJO4lVcqBuBG0BlI
9etQlZe6Lkurw3+77jv7csseHxuBbJHQnPam9tdzaN0lzblWbg8VD02RRkzrt5/z+FYbajI7
dcjGMZP4+tLyAvbcc9Kq3VaaBsJPKtrG0rfKqAsT04FWuy0DY+cPEmsvrF67MTsVwFA7qPmG
f9lQMn3OK1206L8SDgpZMDzed0r7h2PJ43H+6FyeO5AoGLLvnkEYPyqcbQO55PTGdq4z6Zxm
q/qwWMWSMySs6Kdi4jQcDIHBY9+pNS/dQ0jo79k06y8qAYmmwhbPOCRnPoKm/bQqxPGkksUs
xGRa25fHQDAAJwe4zj3Jp7aBbsZMkMkVqo5yzqMkY5Zsn6nJ596i73XTuUkTaLA7XiRnOULs
f+A8Hj0y3B9qq/LZf1qO3Q569uikrhQCqk4HU85H4c9atO+xnbsbGh6QbxwCp2jnvyeMfhz/
ADoduhcVZnoy+HlldWdfmAHAHfsAOuTnA7mnHyNHGxHe+E/Jn+zFNjMgbGM43Z4J9Tj36U9m
Z8p5bqvhy98NTi6cM9s5ALnI25/hfHOCOARyfrVp63Rm1y77HeyrZeIbK3ngVLWRS0Um12Yh
iD5DHecOhZQpZcMNxBXgZ30lsL0Om8B+J7nwdfC3vBiCbAdAeMNgpInbnPbGcEEZFLbQNj63
jkWVA6cqwyPxqrCHGkAULQBoFPYB2MUtg2E6UAGKdw8hMYoEVF41GL/rg3/oZqWWjlfFvhmL
xLdmNmaKa3RJYZAAyq4kXh4zw6NgAg/h75TV0TKN/ka1qgRAAAoHZQFUcnoBgAegHHak9BLY
kQYB/wB5v6Vm9C9ihNx/noKzYzNkx7isPTQLDohS6+QWJxgHnpQrdb6a+Q9tjzHx3rWAbGFi
PLUySgdM/wAKk/Xt+JrpiuvUk8HvM5ZC5BUAMemTJ8zYPXIwBj8qOlxDTGIIjL94IBGvGOWG
M8+g3HPtT9AGXl6LODPG+YYUHqkbEFjkAH5uQDweppLquoWMzQ3N3cPKw3KmWGRwNoyD+ZrG
TtZM2ijvNX0Nla2Q4RcoGc4GfkV3PPfLfkM0rp7F2sakOm50S5faTJqFxFCvHOwMMY74bBPv
x1pp2Bxta3qWtX8Os2oWWnqrBI3HJ7+WHcZ/3m257Ad6L62Hayv8ylpOkPJfXBVcFEIyw4GA
S2Oe55JPHHHNKXRaIqKt+RxOmeGX1G8ug+dqSKufUnkgcenX0q72sr6kqOuuh7X4b8KLGu9k
IAPGO2fy6egHHFUrdOnU0+HRHotno8cLhwOVXHPPPr9RWiRmyzLpcUzeY4ywx+g4q2TsUbvQ
bS+he1uUEkMylHQ9MN1x6EdQRyDyKS02Bo+Qte0q7+H2qyaa5MltKN8LN0khJyue29CMN3DD
PetlpsYbaHrH2OPxBpUV3B+9ubLDwtzmWMEs0LDJ+YE4IxkZDLxmtOYLW2PoPwVfyX+mxFSN
oRSm4FmCHorNkZZGDITj+Gi6Xf7xWOuZZAOq/wDfJ/8AiqLrs/vCwbJAOq/98n/Gi68/vCwi
rLjqv/fJ/wDiqd12f3/8ALWArKO6/wDfLf8AxVK67P71/kGo3Eueq9f7rf8AxVO67P7xIeBL
6r/3yf8A4qldLo/vHsG2Qd1/75P+NK67P7ySrGGGoxbiD+4boMfxn3NHpoWjF1dNmsJdvKlv
DbQs0pZtu5WKqF5IXaSQWznGBjmspdOiE+5dt1BjBHcZ/Pmh67CWgKMBv94/yFYvoUZ8pzwe
lZsZRkGOnHFYvTYBI/Sn5AQajeJpttLdOQqxKW54GR0H4nH16U4q79BXtsfMmq3rXALsSGnk
YyHnOBk8Z4+Y9Cc+g61v6dRHOyoxdUkBYLmV8njnoG9MAAY46mltq0HoQXreayQKD82HYZAw
Oc8DjhATS9Ckcrql4dryt/rJ22xDpsjHGfwGFB9c0WtuNHd/DyyF3MsTngr82BztHYe5OAfa
sJG8dEfSGt+HvtyxbFCsgz93PJxn8QgAHvSaeiRastS5p/h+O1WOGQblh2MgPPzqCAfbB6Dt
k+lNaPX+mL0NhNMeZhKFy6KVjY8ctjLe3Axnk1pFPoQ2iK28MfYVZUAd5Rh3ODx6Y64565ye
9HI0rdSuZdirB4Th07K268SNuY9Tk9fX0pONrIfNfXY3Le08sbQCoHQYyf8A9VarRW6/oK/Q
vpAT06D14rRabEXFKDpjGO9UBEYz6dqb7AeZfFHwZ/wlOlMYF/06zDS2xHVsDLxZ9HA4H98C
jbYhrTQ+cfh94mfSrj7NKSsUjIWBJBRlbDY9CVJBH+FMhH1r4Wsf7GlmjtkMsDyGaNfMA8tZ
DvO3OAVY9M5IwcdaXN1KaO6Oov3tnH0dD/UU7kjU1R1GHt5icnldnTPH/LTrj8zTv0FYeNUj
A+eGcf8AAAf/AEFzRcLWEttTtb6ZoYmkWWIBnRlkQqGPBPG3nsM9OcUXsM1d6LySRjJ/D8qd
xWsPXDDKk49x/jincVh2wepoHaxQxt1KL/rg3/oZoHseR/FsXEFxDeQAFLcjzARlcPkKGHQq
xG0jHUjHNZTWxz1bpJrud34fe4ksozdrsfYhAHHylFZQR2IztPuM1Mb9em3mjSN7amm67Qfr
n9KUuhZkSnPArJhsU+/P/wBaskhir8vOetTt6dx7HC/EJz9hSHIUPIN3PYc9D1/oa3hpclnz
t4h1EWhjhP35JFwBjjPJP5468Z5ql3YGFqN8Zf3MJ5llClh/zzjzgA+/JY0PQC9EwRWZwAz5
XPcKMHavYZxgn0rPrYo5a+ha5uCCMRpgAD7oAGSB/nvk03K25SR7P8LVSO68zj5VCxrjkjoS
f5eprJWWprsfVlpF8g38k8/jWy7EdS2tuu7cR1H50WsxeRYxt6f5FVewDtoANaIRH5ig4pgN
3r9KBibh2prTcCJlDdKfktEPYbjmiwDfLz3FFnuSfFXxV8Of8Iv4iaaBQlvff6RGBwFfpIv0
3/Ngdmp+exmz6N8B6jNe2dsInjZ5LZcFkkI2ocFTsz8yE4Pbr1qWi9j0RjexffNuR7LcD/2m
aVrElE6jco+CbULxzvmUnP8AvRYHtk07BsZeqeMI9HYi6EIUAHicFmHOdiBCzY6E8DJAp8rY
rpHG/wDC3bW1vAixN9idvMmcBvNQFQGwB8hGcbec9Qe1awhfXRESkkixN8XlVy9vZF4mLeW0
shjZk6qSpVsbg2Rgke9OUeV2/Iaelx4+M6xr81i4OOFWUYP4lcenbv7VKQzSsPihLqNpJqMd
kY7eJXJ3TJvynBIG31xjOAajrZFHdaRdyXtzbzSLtL2zMOcnlz14HI6U4+YbDdZljjubhZCo
LW2FDY5O8dM9xn8KJCZfjXaNo6LgD8AKnyAjlGKhgYs4weuBz7Vi1bW49ikVBP8A9b+VZWAe
o/8ArVNuj+Q9jyr4mzeWLchsbCxIx37Zzxjv74rVbadxHyzrM7XN3v3cIzEZ64/xY+/QDFaL
y6C2LFrH5zKycbVBAPAAz+hb+tQ9tO5Rv+ThFMgDAElh2OOQP93PJ/Ws1p2LKkVqzS4I+XJH
tz1H4Dvj2qSz334ZaClqr3jjlmAXpgdOn4frmsrptLzNLf5nv1sCBzXTHfczemxf6fjWqIDB
HPp61QehBNMVGO1Nu2grHO6jqQt494zxxx/Tr+oqbpFpHnUvi+6WUhR8gJ2568eucde/HFF+
5pynT6R4je6OJRt+bA9wFBz+f+FNPoxNW2OzjmEvSrItYnz+lVdCK0t3HCMuQAKYvI8Z+K1h
a+LNLLW5El1pzeaoUjcIzxIPcdCR7UPYmxtfC28Gj2aqELJIgkK9PLk5MmCSAAwbIUcH0BqU
9dBvVf5HrV14wsLHH2lmhBAOWxt+YhQNwbAyTgep+lXzWJsxja3DqLLBGpDllOScjaCCenGS
AOD0oTvoJqx478Tij3i7VDFbZACvQeZdoDyB1whHX2roWkG/7y/I53vbyZ5lq4mJjEYPlsoV
RuxlkILdBgYB3ZPpgZNYX7aaGij08zd1W5W7mR35WOJIl3EcgDdwR298A+tF9dH2Kta9+7f3
jGSAw5Gw4UscFSQAPYngd6vRsNjm/C81xqaSWEcrRWUKSSyKEGXAZDsLYH3yy888dBzS5d32
/Unm2T72/wCCfVHha8S/WxuYshJbMsoPBwZG/nURVjQ5b4iblv4ne3W6tVQmdWUOEXghyhIL
KuCTg9cdaxqvl5Xe2tvvMpu1vU+U/E3idFv5ZNBeeytQR5YjnmGcD74Vm3R7uvl8hcccGqvb
QWqWu5gr8TvE1nxFqV1gdA7h/wD0MNUlItQ/HDxTbn5riKcD/nrBGf1UKaOVdSr9j6M+GPiy
/wDF+lNqGpLGsnnvEvlIVUqqqd2CTzknkccVzS912RSPUFOAM/SpvZ/kM8q+K9tjTftJ/wCW
Tr7Dk4wPX6d6tdegj5DvZsSkkcAkD69//rVa7AdppFuJ4eM5ABA9+xPsOMVD01NEb8UGBs6b
Fyc9ff65I/Ko/AZqaZp2ZdrbRgBtxxwTwFA6dycdckVDNYr5n0j4dsltraJcclR09x/Spild
PqWztIPuj6dfpXREx2L2ccn8q2IKdzeJAMuwjA7sQo/M0r20Gl2OB1vx5o+kq/2i6jZlBzHE
fMf6YXP6kYqDVR8jn7Ma74oX7TbkaRZScpvUS3UiHncQf3cQbqAcmnFW1X4jdlp1Ibn4ekZL
X14zZySTGM574CY/KtHp0VhXM5tH1rQ/3tlcJfIM5inUI5HcK68Z+vWpTi99Asdf4V8Wwa3u
gIMF3FxJbvw6/wC0P7y/7Q/Gr2FY7C5vVgTJOCB07/l1qttSdjyPxRrckzLZxNI11L/q7aEB
pSP7zdlB9WIAHNC18h2Qui+GtVtA0zR20XmIQ4mdpH2sMMG2DGcdgxrRL7ifIlsp7rQLZYHR
WR0Ij2ElijnJPlvsY8H5XjLEL2PULu1st2S+i2Z1cWlf2zBG1p5bQuqushG4Ag4KABzgryeR
lW6jNF+n37mbv2KttpP9hl3YSIJFkIZxh4zld3lFAODxyQcDoeaIpfZevzJu+qOdHhsCFbC3
8/yA6yOTI3mHbvYuAy52ljzu4B5wKV46q+vbsN8z6e7387GLJoZDRMj3DKhLYMkaONkjK42m
IhiAAeDmTO1RgE1fKrX+Qk3flitdWdbYeEL9C1wQqwlJVd5Qj+WjphsjYFDKAAWxheatK2xD
ffTuW73wMb7T7eLSivlRrtWQfN50bqAZJJNv7xxztwQm046gVu6jaSktv02MYwUW5JvUp6nY
zaeLgXGLVGt9oyF8tWeRVV/lJbJWMbg2OANvHFZ20su5pex6Z4YtRYJp9sOkVgi56ZweuO2e
tYrdmy2PMPjjr8ujRm3g4e+jMRf+6gKl8e7A4z2GaxqRUnFvo7/Mzkr2fZnxncyA8g+vT/Gl
sBgXHJ+lCGZ54+lWimffPwyg8jwzpoGBm2U+n3izZ+vP41yT+Jmi0PRcHGPas/PyE+3Q85+K
sJk0VioztkU4A9j+WOta+oeh8TyMXYgf5OaQWPU/DZVVAbsMk5xkj7oPTj6e9Z77GiVtxL7U
YbHcHcEthx7DJyOOffB7Gmk359guluUP+EwRJG+z5PIYHGMnjg/lTdO9ugc1tj2G0+Ndrb20
aR2kjyqoDFnVV3Drj7zc/wAqahy7D5+w5vi7r1+NmnWaIMHBWKac9fwX9K00J1KD6j471nnF
6qHoERbdT75O0+3Jp8yWqCz2sZV78OfE2pgecuMqNxuLoHc4OemWxWMnpY1irO5z+iaOuneI
YNO1ryoUhkV5supjKxqZFG8cEOQox1PQimrJXfyNmz6K1v4qaRoKK0nmyo+QhijyrY64Y7Vw
PrWiXY537u/U42b4zaZffLBHcRAMq75FXZlhkZKsSM05O2jLjZnUw6mt/bnnahwSw4xnngjn
B/lmsHo7LY22PFPFly17dyTWaiOS0uIrdJomYGQTKw2lhjBSRR05AYg1tB2ukZvSzRY8UeCr
/wAOQJdm4lubogM2SwXhSzBWzv8AlAJ3e2SBVJtbsHqrL7jr/BGo22l2TardsomuWPmTSNki
NeFXJ+bk5Jx1OM9BTd9EibWWuh6JpvjrR9UP2eC5hd3Vhs3YY8HgZAzwCeOatN2s9+hPoeWa
/wDEmxuCLfSjPdSRgxwtgKqLwNgB3yMAB8vyirsY+pc8FXlwdUhLxvDHdJK81uPMALIu3zCr
jOSwDbsAFiR04p7aJ2sD7ntMt3apHiaCRwBg7gBn12gn0GcDtQm3s7C0XQnOo2UBUbCCQoHA
ztbPA5zjjntzSV+4NpdDKZpryRbdUCA3AjHycBCwGcN91gjHlQMEjBxWysZXaV9vL8i7PbZR
rbMjEicuJG3wsPmES7M4LMQCwIxwcg5qr20X+VjNJu7f6F620+JLW3FrNe25KqTHFIERcqWf
CkeWo3HOAMdhVcyu72/UnlenLdd1sjL1CwW6Jg1J5LqM4/1gGcIMqWaLAO0k4HGeprJy7aeh
vFd9+h0ekTiW/jRWV1jt9oKjAA3HA6k8CklbyKTPBf2jW2S2nuJP/ZKznsJnyXcynOccVkRs
Ysz54NUikUmOAcVaQz9EvBsH2XRLCHGNtnB+sat/WuGWjbNEdggx04oXZbf1qBS1fTY9XtJL
SXIWRCpIODj2/rV3A+RfCHwruvFt1cOZlsbC2maEzspdncHOyJARkhcb2JCrkDqabaW+iLUe
2p6dqXwavLK0ZNJuIbtiAuZAYiR0zxuAYc1lbW6d0aeWzOP1j4NXulWXmvIs0mBvCA8E9QCe
W6jnA/CmrxIcV0OS0jwCJr0W7htrbR1IwzHkcD6/Sqbb0QKKR9UaL8M9IsbZEFtGWVRuZsks
cdc5qeTmWm3qyua2x21tpX9nALApVAOiMcD22mmoW1X4Fc1yYkOMZ2+h7D2I7fyp+T0Fsc/r
nhq51ZPLWf7OOvyjrnscY4+hpOn1ZcZqPQ+fNU8AyaL4hsLe42TQ6gXRWLMBvXkBsjg8jb1p
pNe6un5FXTuz0LxB4H/tWxXT7pZGSFt0JjK5Q+ikn7p7gj0qlK3oZtKTORPw0ZLRbBEdI9xd
mYqzsxGAXxxwANozgVW60LSUdEdta+HJtK0+KybdcMNiyvH8rlB94JyOduO+SelQo2abHftp
2MF9KhjvbOyERiRr0XDIeqxW6vKdx553yIp5PPGeKpPd28hWvZL1PTvFWktq9mswUjasq577
ZY2TOPYkH6ZrW146GSdnY8V8P+HG1/RjBIVMUheAnZ88TxvnII75PcYpRdkrr+kVJbo2tF+G
KaVGpkkWUQTibeAA5C4DJnH3dueDnkmqTS1I5bK3U93Xwnp8CBLKOKBTg5SNAcdiCoHP1rax
z+hzAtANdupEYqlvbwwlghc75C8rngHBwFyOOuanq/uKeyXncvX1vFJGdzlwNp+6yNu6YBON
vHJ9aq3YkW50uCQCWN4zLGoKNuZTkKQBnnHJ54570aoNBszk2kMUDst0zb1fcoaOTG5pHJDD
aGzkENu+6BVbO5D95di40M0UG9zG5CqMDPXsegJOTk9M89KV7ajscz4ZuL4andWN3cvPFAuQ
3l7I9xYDEajJAHzL945xVStZWVjNXu9bm/c6qLWSRPnlbcyhCTg/d2nkcLwcnPfFTbvsapl7
wzE6XccjhFMsJb5OBy7HgenOBQCVjw/9pJ9kloMDnzOT1GNnT655zntWcwfkfI87Dn6VkTuY
srVoirdCuBu49ePzqxn6K6Zq9raww2pbDRRxR4x3CqmPzrzm0232exrZnY+/pRfTaxJLnaD7
A/y7VXoGxyPhG1/szTo4CArBrl2x3d53LHP5DPXAFYzdmjtp6xb8zqR50ewxLuDkF1HGQR69
iBznv3pq8bdRaO72tsWryFbmF0GGypx3GR/+qtFuYtHFWvhwQ6gLgL8rYIAAGGJJOfX2o1vY
eyPUok2KB6CuhaGXoSe1AitNZpIcj5W/vD+vYj60nFPyZSdtCgpktTscbl9B356pnofVT+FQ
rx0exej2OT8feHn8RacJLAgX1jKtzanofMjOTH7bwMY9cVT7xCL5XrsWPDevWfiqzFwo2XEf
yXNueHglHDqy/eA3A7TjBGKFZlO8dPx7mx9nCkDB2+uP8/nVpJaiuU9SuLbTrZ7q8cRQpwuf
vO3ZVUcuxPCqoyTSlorvRDV7pLc5Dw7osup3v9o3aGIyKFjiPWK3U7gG7CSZzukx0Hy9qiKu
12NJPkjZbvc9ZeIMpjYDBGMdq6PI4/Q8Pt1PgTV54rnK6TqUu9Jv4ba5P8Mn92OYHIY8buD0
qdtDo+JX6nrEcCBcgAhhwQcgj19Dn1pbaEXM2W7stKts3K75vMeNIly0s74Hlqi5zk7gcgBV
xk4ArdN2MZLXT1N/w9p0un2zPc4+1XTme4wcgO+AEB7rEgWMHvgnvTSI3Nw4zz71QDTEh6gH
8BSAzJtPHmAxhAueVKjHT5u3JPHcYphsSvpNm/DQxn/gI/pS2EEOnW9uxMSBCRzjI7/WgCQ2
cZBGDz15NAEMUYi1CJV6eQ3/AKGaCkfPf7RU9pCkazxGW5kRkt2yQsRJQySFQRubaAqZyAST
isp9LCfQ+PpLiLYI5ojtCsQ8QAkL87Q7HI25PIxnA4xUrzEYs8aR4KyCQlQxCqw2k8lTkDJH
TIyPSq22H6BYx+dcRRD+OWNfzcCq2BH3BbRD7Ui4GTKMf99d+3rivJvqdOy0PWx+QrRXv5dj
IsgBxg96vbRAc0EeOaSyQAOUaWIdNwPEy/VWw49QTUOPRavp/wAA3py5bp7PU1NVuHgge3gY
rJt2A98lf0+valO8VaO/Q2grtORW8LW84MqbSttEFjBJ+/L96Ur3wMgEnq2feppwfXRfr1Jq
tfP9Oh2K24VsgdK6bHOWhxVCEztp3QxC1F+wWIJQJBtx+PoaL9EVaxnENGxHRhz9ff8Az3qL
WNNGjD1HwlYapOuoRiSzvT/y8Wr+VI3tIB8kg9nU07bW09Bczjo7NdmOGiaoo2f2pNsH/Tvb
78e77cZ99tVqtE/wC8f5fxdhsPh+1gcXEzS3lwOkty/mMvr5a8Rx5/2EB96m2mupSbWi0Xlo
dBYqFLOvG5gMfQYH4e1XFmUuzNUEk8j29s1p5me2xi6tYRzqWdVkjYbZUcBlZPdT1x/Khq+q
6FxdtDnLfwlbWnFpLdWqH/lnDcOIx7KjFgo9lx7UbFX72J7NNN8N3TTTfNPIqhZZmeWUDncN
5VtgPHA259DVx63M5dLHQjxTYtx5if8Afaj+eKu67/gZak6eILNzkOh+jx//ABVF13/MmzRa
XVYG+6c/Qqf5NT07oYHU4VIzuHHHA6/nR9wtgGrWu8RbwrsCQDxwOp/DNO3YZeBDcqQR6jpS
2F5ibgO9A/IqKc6jFj/ng3/oZoGj5k/aYOJbP/tr/KOsp9BM+UJzts/bzf8A2VahdhehzZ6n
61rsNG/4Ug+0axZRHo13Bn8JFJ/lUvRN+Q0fbFkBJexkdPNzn8Sen9O+a8r4n/X5G56jGM47
fzreK6/0jPyLajAo203DzRVurfbIlyo+eA7gf9njcv8AwJcir/Ds/wBAG38K3coeBgk4wQHH
7uQdRkjkBuzDoetJpSfZr7jqi3Fa6r8Szo80lsZLe5TypGlZwNwYEEDow9CO4Bxg0J8nuMid
n70drG+eK0ZkN3Yqb2GNLdqfkgtYaTj6UXsULjPtTAZJBvGBwy9D/Q+o9aYJ2K8UhgO3HHp6
fT2ovy6FNX1QMxIy35dqq/YVuhkXsrIPkxuYhVHqx/w6/hUP/hjVabmza2y2kSpwCOrfxE9y
PTJPtVpWRg9WTvcBf896fNYLERn3Ajt3pp/cFrECHb8nXHA+nb9KQ/MuaYMvOf8AaQfkn/16
3RnLSxrFEPVVP4D/AApkEf2aEk5jT/vlf8KZJTu7CDynKRQhwpILRoQMDPOBmjYGc9o1jHdz
NNJAoi8sBTsCpu3YJUdycctgYxjvS63DY2LrQLKcEiJElUHy5ACGQnupByOQM46jintsI5nS
tWurYmK8XYVdkPBxlTzkdwRyHUZ/vqPvG999A2OoW6SQr5XBbqM8Y9fQ+x71NrASRALqMQAx
+4bj/gZpFI8E/aA05dVaC0jjL3cmfIOQFXG0ybj2yuMcY65IrKfQzm+W1z431K2lsomtplMc
kU+10YYwQo/yOxHNZLexStutjlxzmt3oVsdp8O4PP8Q2C+k+7/vhGf8A9lqJ6RfoC3sfYtky
pdoF67+MdehJ4ry1o16m1rI9LgbI4rZNWaRL8jRQYrRabE7DzxS2SAqafcwi6bTpgpkRDJAT
1aMnDBT6xtwR6FTWq7P5FK6VkXplmVwgG7BzuxkAfX9KzfNey2XU10tc0s8Z9aozI24qX2K2
GLxw3X0qFpv9w/QVTx9a0Wwth2e9O4x27Aqr2EVZTu/+txU3+4taFWV8Ci9i0jDvnMDRzjlY
m3N34wR/9esZNpp22NUk04lXUNfeeIrppjedvueaWCL7tjlvYDH1p83b5dCVTt8WljktOvfE
NpfBtQdLi2f7yRxBRH6FCDk89mzn2ou9+hXLG1kdlem8vvKSzk+zr5gaQ4+dlHJXPRQeh7np
kVqovb7/ACIXLG7lr2NuNijFT7c1ptoZva6NTRG3QmY/8vEjuv8AujCr+YXIreO1zCW9u2ht
1ZmA4JoArXzBIJCeBtOfx4/rQMi0yPyraNf9hf15/rSEXSKYjNm0y2uiXlQMWPJyRnHQ8Ecj
160rAY9xp8iENZ4BOflJwD9Ou08dehP3getUn0Yh+kXclzqCrOpjkjiZSD1xvOCex+o4NDt0
Gup5P8a/E8vhi6t5IiEEySIzBVaQDCgmMNlQdrMDnse1c9S+lt9TOpG9rbq/4nyH4u1Cz1KN
bmzMpclRN5qgZZVwpXDMT8owxOOQKiCtowimtGeeoMVszXyPSvhLB5viOA/884rh/wAomUf+
hVnN2gxx3Pqq2wZ1OSjKcYIP4c/X8xxXmr8exrsekWDZRfpz9e/61stNCTXT8qu3QklGKq+w
eRzuv6K995d1asY7q0bzImBwc9GQ+quPlZTwRT3KWmhx+gfFyDUbyPSr63ltLuWTytylWh38
juQ6gkYAIOCRyaltxND2CM/IM84zT6XYvQU+tLbVB5Aw6UWGhPu0gG9v60k9LARsxHFP1GVX
fHFF9bFryK7/ADHNPsV8JZghXG5ueOn/ANarM2+xTawROY0UjJyB2Pt3x7UJFcz2FS2XHI5H
YDH6GrSsDZZjQIPl461RmzPv5wxFvGds0rCNSP8Aa+8f+Ark0rXdu/5AtFfsdfCYbdEhjICR
qFAPHAGBXTa2xz+ZYDr2I/OgY4eooAzdZJS0kx3GKQi7bJsiRfRVH5KBTETdKAIR8q59qPIE
V4lwyj0Un+VIdivGP+JlGfWF/wBHNMFoeb/Ez4exfEC5W3a4azltoy8bBBIrF2VSGUkHHA5U
g/Ws5CfY+JNf8K3elSXOmpi4khnMe5Mjd5ZwSFPIByMDOaxXuv8ArqFjjb/R7zR38q+gmtnH
aWNo/wAtwAP4VoCPRPg+UTXsPnc1tMsYAzljtJ57fKGOfXjvWNT4WkVHQ+lA/lyqD1Lck/ie
R/n1rita3c02PS9P4QH+ufQ/litYrUXkjdHStHpr2J2JBxT8gJOg9AP85p9Cj5s+Ilrbadew
alZrslM0dySeu1ZA3AHPzj5sdhWc2o2XcuMb6n0zCwcFl+62GH0YZoW2nQCQH0oX4MNthQfS
qT7ANcYokHoRn24qV5aDIXOBUt20RVio5JORwBS/A0Wmhl3V4Yxhe5x0/Cp5+VouxatjKo56
YrRN2u9uxLsWmu1h+8QPqaq6XyI5WRf2hE52qy88ccmrUrByMY+oQxkru3FeoHJH4dc1Tkl6
C5StoAa+1Pz3BUW8bSAH+FpTsQH32Bj+NXTu7t/cRO0UkjvJTudUPQt+QCk81ucxYFujDpn8
KBnKaeZ90/nSoyHd5OxQhQgnhgW57AHABIznBrFSt39fMafM7KNknp5kV07TWAcuWMsyRqQr
RghjjhWZs855zg8cVrdk3vsmvU6wWjLwJGH1AP8ASrHYa0EygkOpwO6kfyNAWK8iPGhLcDHJ
Bzjt0IpCIxtic5bGFA5x3yf5CmL0KVnMs99CyMGBhfkdP9YfSgpHI+MvFMfhfVYHlJEdwAjA
DIKh0zn0wCWHTpj2rnqz5OXzdiW2mrbdT5d1whtdvHHP+kXJB/4FuGPwFR1aKPquS2gv1SO5
jjmjbqsiK6nch4wwIrXo/IRwkvgLQ9HvBqmn2qWtwAy5iZlTDjB/d5KZ54IAxXLKVlZl2Mxo
8TDAOM+nTueRXPdLZMq/Q9B0xcRj+XtWsRHQpx1qr9xEy8Vewivfu0cDBOHkxGv+9IQo/nn8
KLdEM8t+K+iLFLaSKMRtA0P/AAKMAr+JGfyrKurWaR00eqPSvDFybvS7WU9Wt48/UKB/SiOq
syGrN+puYIPHFDTWghelPZ6dABjVMCu1QUtBrqOvpSkNaFCdhGhJ6DP5YqOnkaI4S70aXXH3
3DvDB/AiMVbA6ElSMZ61Plt/WhpexRbwI0XEN3dAddhlcj3wdwNO1la+xcZ91+BJD4Ltozuu
BcOxJ5E0n/fRIaqUe6L5uiaNGDwlp0DB1a5yDnBnkIz+efzreMVvYltrt9yN6C0tNMhd0QRR
Ipd2Ock+5OWJPQc85xW2ljnl6nQ+HrdrO3M8oxNdP5r+ig8Rx/8AAEwD/tE1cbJWOWTu9Nls
Sxail2huizxrFKcgLy2Bs247hic8VfkZnTW06TxJMhyjqGU4xweRx2o2QHEvJFHcNKdhfcyM
GVQ2GO1ME7VJHqSR0zxW3I3G2lrKStv8/U5edRkrXT5rdl6r/MihiSS6jRSh2zxnauA+N27D
4ODtC9hweM4rNrl5Y2+ff+rmsLa8r67duh38M8dwu+JlkXJG5SCMg4IyOMg8GmbD24BoArXe
BGR6lR+bCkSzMa3N15wDFTuAU4yAQoOcd+T+VAIztMsW0+8hhZg58l23BduSXOeMn+dMaVjy
b40S2qTwR3DFJpOIif8AVnBXzFkx0yuCvHVSO9c9VXS/AznpZniOsRfZ9UuUO3DPMy7em14X
ddvfDAjGfTHvUf8AAL3Sa2PqDTbhZI4MHJIjz7fu+ef8mtbWTXl+qFtYm1FN6YGM/p/n+dcc
tTXY4d42im3Z4xzjv9PwrHVasPI7DTB8gwMZANaR01A6BBjgVorLYnyJkGKpbDGwwie+iD/6
u3Uy49XPyIT/ALuWI98VUF1fQGP8X6APEOnSWy4Ey4khb0deQPowyp9jVyjzRcfuKhLkaZle
HZYUhFrBwtsqJg9RtUAgjsQcgj1rkhp7vVG0u/c6AnHSmyBu/k+1Tf8AABc/yrS/fsGxG4FQ
NELnHSk7/MrYz5Ru47elQ77I1Wg0IFHuRT/NhfoO37enbj/63+NVtv6CsOZyOmM/lVegvyI9
5zxgY9P8/rVLTYBfI+23EVu33FInk9PkP7pSPQyfNz1210QXUyk7LT0/zNu4srhDuhYMoIPl
njpz8p9+pBP0NabHPsZmnaXGEa1JlEUgMjMd+4SBlIAZsqFx2HH86eoXsdhbwx28SQJ9yNQo
55wBgfjinboBUl0wS5HmNtPZlRuPTJAb9anktsx+RgatH/ZLRSx7T5SyOflA5ICLkDqATk8j
p700uV7vUTLnhG5E9kUH3oZXRiAFDHht2BwMhhkDocjtVpWHe50zdPxoAp32Ai54AcE/gCaX
kIr6eS0RcdHkdh9M7R/6DQC0IW41KIH/AJ4N/wCh1QzxT4zyWizRx3YY+ZG4QhVKqQULF92C
BjoUYNmuWt9leZlO+ljx/RpbdoHtprZr3ycFLtFkWRUYMGQsu4ycEopfIRcgHgVyqTirGSbV
kvu+R6j4T11J3to92xpXQbJOH6EbVXHCqOACSccsck11Ras/NG0V1PTLsZXHrWMvI2OTNrum
A6c/TGfX29KwGdVYxbFCntxW0didjWAxzVLRaoRMMINzHAHJz2/Gm9P66j9BNGIvZprmPmHY
kaNggOwLMzKT1UZABHBOcGtYpiOmj6YPUVQHGa3pD2NwdYsFLMRi6hX/AJaoB/rEH/PRB1H8
YGOoFYVKd/fj8X5o2jLTklt0fY0IrhJ4kljOVcAgj0I/nWbtv949tBCQOlRZIYzeRSvYY7zQ
fajbYLWAgGquBXKcZxj2qeo9iEpjr1qthiKu3sB9P5/Wml16legnljNXohXFSNA3Pbr/AD6V
aSXQTb6F7SQDPMyjIZUyfQjdhfy+b8a0i7tpbK33mEtLXOgDbeK1MyBt0J2htkbHg4BCsexz
/CexzweKaEXE87byUb8CP6n+VP0ESbmQEsgGO6nP8wDQBy2uzRmZllJVEtWZh9XUAEdO56nB
9aOoMn8IiGKwCxHpLLncfmPznaTk55XFPbYFsdJ5mRnpz/SgLmVqbC4VYkdVIJLZ9h749fei
1tQTT0RZsQYraMHA+UdM455/LmlawXK8n/ITi/64N/6HTRR4l8ZVZruABWb5HwwIGxsx7CSe
B83fIA78VlUV1p/wxhU6W8zjvCN4mjWbvduy20DojkbwFZmACkryzsSAEUEY+bp187l5tHe/
3HKk27WdzudL0+OPUH1BbN/ND/NMUaONIl/iVZdpEjdG2AlsZzt69C5o6LY7I8y0tou53dyu
3pQ9Nu5tsZccWG55I9fX/wCt/Ws0ujH6GvAuD/KrW9hF9fyq/wABEFnZLrU7NN81nbttCfwy
yj7xf+8kfAC9C2c5xWkUnqB2QULgKMADAA6ADsBW2wDSNpyOnQ1DAj85ckDtSuBy2oWTaa7X
Vspe2c7polGShPWWMDt3dB1+8vOQcZw+1H5o2jK/uvfoyFJ1lAdCGVhkEHgg+lcqNbWGmQg0
r20sNIi88L+fSovbTz+4diRJfQ49qV7enbqFicSleDWl7fkRbsIxXFWhWKUlzFEPmO30ovZl
6kKTEkkEBT/n8O1NN79B2RbhVpMk4z6f4/8A1q0T00M27aGjpDGOaaEfcG2QeoLZBX3HGR6d
Olbw6pdzKXRm+RWhmN2ggq3KnjFUtBC20hhIif7p4Unsf7v4jlfxHpT20GaDDIxVAcHrdrLf
XN2sC+Y6w26BCcBsyeYyknpkJj8TSRLNiz/4lryiWEx287CbPytsllwHjIHXL8gqCMk9qNgR
fN/bIRtJTrnKuv4fdxQOwyTULaQ8vGcKepHftzSElYlW8h2oiFWJ4AVl4wPr/UUydit5itqc
YHVYGyPTL8etPYtHkHxahnuL2GKGZIITFI04kTzI5I1MZ2MgwWOcFcEd8nHB5qz5UjGo1Gzf
cwtJ8P6bd2oaWSWeNT5hUPtReMgbUJDBOqA9MAnGMVxqZz6ttrc9DttZuNVdrRGSWOGIvK64
BZQ23aT8wDEZ4UDOCcjpXRGXNdLodd5Pb5mk27ndnA5BPH+cUM28+vkVYyshyjBh6qQR19Qa
zS7hsag2xjcSFVeSTwAB1yTxirROxHaxXGuf6gm3s88zYxJKO4hB+6n/AE1Oc/wDvWqjffYD
srS1iso1ghUJHGMKB/PPck8knkkkmtkrbCJ2OP8AOKHoMbkMOOnQ1O4Ga6NHll52k7l9vUfh
WbXYfkSxSBhuTp6U0xbHLanpElk5u9OUshO6a2HcnkyQ+j9ynCv7N1xnC+sd+3f/AIJvCf2Z
ff2/4BSt7qO7j3xEMOQexDDqrKeVYdCCMg1x2t69f+Cb/wBfIQgdvpUNLbQpDASOnapWm39a
gTrJj/P6Vqv1EWkfIzWi8iGcd438RtoFmFtsG8uXSGAYHyl2CmQj/Zz8o7t7A09tX/X/AABx
V35G5odmfKEb5JBzuPLE56H1z1OfWtYx0tt+ZM3Z3/A2RGUOAMY4H+f8+lTZrbQkuaKGcyzE
bQ7BR77Mgn6Z/rXTT25u7MZb27Gyrce44rYgVW9aQCOgcEHof0I6EehHY0dPQByySkfKxO04
OQvUfQg1fQmxiWDzfbbqUoWUvFgjj7qMMDk8DcOtAFzVLrckSFWQtMvUcHarN1+oBqXoNAzF
hnv1pNW2K2IG6fT+X0qQIXiU/eVD77RTvbcBumwrDqKbVC7oWJIAGcORzgDPHrVRD0PIfjTd
vaajZFWKgiQnjIJXYygg5U89mBFY1dl6mFRXRl29xpzaBKSHS7gRp4WUOGlkJO2VQo2kOdyy
IRtAyMDFYKKSdzGC197dnsWgW1o+lRXNoiJ5lqM7cEqfL+ZCc5BBzkHBzyRmt4pKyR1pJXsF
0nmQMvTdGR+a/wD16zb+8rY50x29uWEK/Z7iBU2mLjzgCAVMQyHY429N3IIYCr36apKwtjrb
DQZL7FxqgwuQUtQfkQDkGXH+sfuVPyL0APWrUe4HYgBcAcAdAK02AQnbQIjUB/mPfoPQf/Xp
bj2GJEIfucAnJH171CVtgEf5TuHAPFGwGfKn2Z968I55HYH/AAP8/rUPTUpFuJw3sRVJk7GD
qmhC5c3Vmwt7n+LjMc2OiyqP0dfnX3HFZzgpeTRrGfLo9V/WxzcdwRIbe4Qw3CZPlsc7gP4o
34Dr7jkdGANccoOO/wDXodSd9Vt+XqiyPXpUJaPRobHDjAHNUk07C8yZmEalz91eSfpWqXT5
kbep4hO8vijxEgj+aGxYSyHtu5WFPrnLAei5pWbenoaXUVY+gbaD7LGEXqB+veujZaHK3djH
BfATl3yF9j3b6Dv71Nr7dQvY17SIW0YhXoo6+vcn8TXUkopJdDJ6u5YHBxVCF4FQAoNUuwih
d3v2BgQjP5ueFA4KjvkjqP5U1ogMy01IW7SNsk/eNu+77AY4JqxbFXVNS+1yQIgZdju53KV6
IVGMjnlqT7AjThmDoCO3X8ah6FoVm28Ht/Ks+oyuzbSRnpQInsD/AMTCP/rg3/oZrWPUGeQf
GpEa6t2k4CI5z6cxj+ZArGsrpeTMZpu1jC8P6SluwW2k3osIZ48AgSFQpyy8sMkucsCxOCOh
rnlZq2xmtbPqv0PSfCbu1xOkOGg8n986o0aPJghHRWHDYyHwSGGD2FaU1yvlW2hrG+r6M2bi
d2VLS1TzrmVBtToqLjBklb+FB+bHhQTVWvpY0Oj0rw/Dp7m6lxNeOoVpSMYAH3Y16Iv/AI83
Via3SsB0GPSqAaRSsBDIM/KO/wDLvUsCUDHTtTAilYqQBxSegDMbhz3pAQP3SQZU8f596gdu
pUUtGdv8Sf8Ajy+v+ehqdmMuLLkAqcg/p/8AX7fWrTJ2MHVEi1M/ZsDbCd3mdGWQdBG3VSAc
s3/ASDzWUppvkNYpx95GM9tdW/b7Sg/iTAkA/wBpOA31Q8+lYOPWP/BN1JddPyCOb5grJJGW
4BdGUE9cAkYzjp+lUo8q2t3G7PZp+hzfjPWf7NszHFzNMdkaKMs7HgKo6kkngVqo39CEJ4L8
NHQoEhmwbuZjcXLD/noRwg9o1+Ue4J71l9rlXTr5jbsmz0SU7ec4A/Lj1rV6arYxJbOI/wCu
cYZuFHonb8T1P5VpFdWQ+xfxitLEik4waoBTx0pAIPl6VC0Ar3sbSJ8hw6nK+mfQ+x6H657V
quwGXA6yDOGU8hlI+6R1B46g/gRzS20GeW/ELxN/wj+paSAcRzz+XLn+5JlOfo2D+FD3Eztr
C6IdTwBkxN+J+U/ngfjUbFrb0OgJA/Hj8qWwehBIuMEcY/kaO6Asadn+0I/+uDf+hmrhpck4
3xzDCdZtZpVRjCrlDKu+IFtq4cYPJz8hxwwHrUzfLy+pm3ymIlrZWdvJcXTyNcSbyIIWEbO3
PUKNzbmGWJKoPTiuVJN+9czWp6Voc0T2cNraMX8qFFJI4X5RnJwATnOAPr0ro1WiN1ZaG7p2
lwaYpEQ+d+Xdjl2PufQdgOB0ArVK2wGlT2ADxQBEzbR1xS2EMQHOTwT29Pb/ABpW6sZL06Ub
AQTcEHpSYDFPH6UgFIDjFLcDOkG1gjcMvK+47gHvnuDzWT00+4oAfLO4fdPUehPf/H86Sdhm
JHP5X7tlO9WJPHBJOcg+h9a5X7r1739Tbpdf8MX4Z43IwdrDjB4P0963Ul5GTTQ+9thdxGMH
axwVbGdrA5VscZwR+WRWvkJPldzj7XwuljcnV9Sk+13a5ETbdsMAPH7tMnDY6uxJHbFay91X
62LvzaLRG7p67meTOecfp/8AXrjhpd9dypaWRc2+e4iP3c7m/wB0dv8AgR/StIq7t03foZvQ
18Ae1dJmFUgF9qADNAB0rPbQBGx+hFWmBn3K+UPtK/dHEoHXA/jHuvf1X6CrA+TP2hbzff2k
aH/Vw7gQe5JIP8jWb0EeseEtYXWrG3nBGbq3R/cSoMP+IYE/hUS2NVoejQXRmTcQAwxuHv6g
/wAxV2utQtYl8zfz0+vr/nmnYTRa04/8TCMekB/9DNOOmhLOO+IFtc3V9HFbuEVkw443NkqQ
q55GcHLDoOvWs6q0Rm1sZGm6ZeasTaWxaOBhtlmkQERqjFGERbJMrMpwVwFPzH3yhHr9/l5B
u720PabO0SziWKMYCAAepwAMk9zxya6ErFluqADxQBGzY9/QUtgEC45J5/l9KAHEAGgBaBEM
vpSYyFeKgBxwPagCOQJICjjI/wA9PQ+4oavow22KEiPB/wBNIx3/AIl/3h3HuOfUVi4tea/I
0TXoyo0QOCOSOnPVT2z6elQ0ml+H+Q9hPKQ8EcVHLfyQXY9Y9g4yB9TWijZdRFe6glkQ7GII
GQM4B9j9enOfeplGbWj81/kXFxT1RHp0RjgAIEZPJA7Z6j8Py9KUb2tLTS7CW+hqW0YTL93/
AJDp/n3rqgklfuZPsWs1rckOlCAAcGgQpFGwxKhgMYkKSBnFC0Abbvyyn61SYWPjz9oTw/c2
F/BfgFrGZPLjbk+XIOTEx7Aj5kPcZX+GmxMb8ItcYaW9uc5sZ9wOOkcuWI/9C4HrWbRaPpPS
psq0ZOS7LIPYOOR+Y/WlF9H0Kt1NcoASffp+lVcPQs6b/wAhCM/9MG/9DNaRIZieKoJrnVIr
S2UedcxMqSNjEQUhnfnqQgJCjqQO1TJXt6knaaXpkOkWyWluCETueWZics7HuzEkn6+lCVtE
BpCqGL0oAjd9vA6/y9z/AJ5pAQeaE5HJPc8f/qFIBQ1AC7sUAG8j2pbAID1zzQBCTto20AY8
4BwOv1FIBnmZ9PwpAANFwIfKXkD5QeeOKmy3Q7ieUR0P5iny2HcXyj6/pTsK4uwqKOULmTFI
MvF3Rto+jdP51xXtePW9vv8A8za1rPyuaw4Fd1rGI7pTEKDT2Ad0oEOzxTGIf5VDAaRwR0z/
AFpIClbPyD6fKf5fzpQe/wDWxTKninw7a+KdOm0q9XdFcLgN/FG45SRD2ZGwR6jI6E1siD5o
8FeD7rwpY6lBfoFnttQjjJ7SReVgSL6o/mKw9OR1BqWrIqOh6hoWokeU7HID+U3+zzgc9cZ2
nHYGsH7r0NdtD0GXrgVQlpoGjziXVTEvPkwKWPoZCzY/LB+hFax2uQxPHelXVxAl/pp2Xlkw
liOM8r2I7qwyrDupI71oSVvCXxC07xKBbSMtlqSfLLZzMFbcOC0JbAmjPUFfmA4dVNTawHoG
0jtQAx9yjgHJ6cf54pbAVlWRegP4jk+5/oKVrASAE/eU/lTsA7y/QY/CiwAYvY/kaVgIzG/Z
TiiwAImHUfoaErAMMTeh/I0WATyS3BX9KVgIjb4OFQj8DRYBTCw/hb8jStYCLyXH8LfkaVgF
8px/C35GmAeW4/hb8jTATyn/ALrfkaAMbyGW/wBu0/Oqv0PUZBP6CuRx/erzs/uNr+56aG2Y
X67W/I12PQxE8p/7rfkf8KkYgicfwt+RpiFEbj+E/kaPIB4icH7p59jVgHlOP4W/I1DAZ5Mm
fun8jUbbDK62zh2G1gGOeh7/AP16qOjDoXAjso+VsjgjBrREnPeI9Ie8tZCituaNkZQPvKQc
Hp95D8w74yKGhrTQ8I0S7dpWiIPzr+O4DH5gjmueStqjVO90dzrHj6x0yCNYiLvUZlGy0iYM
wc8EzFciJA2ck/MRwqk80Jc22waI7f4f6NcWNs15fndd3bGSQ4xy3YDsqjCqOwAFdKVtEZHo
BAIwelMDyzxd8KdL8UEysojl6hl4OfXIoA85b4GXoOE1G7VR0AuJgAPQfPQA3/hRl/8A9BK8
/wDAmb/4ugBP+FF34/5iV5/4Ezf/ABdAB/wou/8A+glef+BM3/xdAC/8KMvx01K8/wDAmb/4
ugA/4UZfj/mJXn/gTN/8XQAf8KLv/wDoJXn/AIEzf/F0AH/CjL//AKCV5/4Ezf8AxdACf8KL
v/8AoJXn/gTN/wDF0AH/AAou+/6CV5/4Ezf/ABdAB/woq+/6CV3/AOBEv/xdAB/wou//AOgl
ef8AgTN/8XQAf8KLvv8AoJXf/gRN/wDF0AH/AAoq+/6CN3/4ES//ABdACf8ACir7/oI3f/gR
L/8AF0AL/wAKKvv+gjd/+BEv/wAXQA3/AIURe53f2jd56Z+0S5x9d9Ky7AO/4UVff9BK7/8A
AiX/AOLpgH/Cir4f8xG7/wDAiX/4ugBP+FFX3/QRu/8AwIl/+LoAP+FFX3/QRu//AAIl/wDi
6AF/4UVff9BK7/8AAiX/AOLoAP8AhRV9/wBBK7/8CJf/AIukAf8ACir7/oJXf/gRL/8AF0AJ
/wAKKvv+gjd/+BEv/wAXT2AX/hRV8P8AmJXf/gRL/wDF0AH/AAou+/6CV5/4Ezf/ABdAFWP9
nplbLXc3v+8fv179+9KwHqfhD4UaX4VIkVBJKOdxGTn1pgepgBRgcAUAf//ZiQJUBBMBCAA+
FiEEYb/yTKItFtGqwUPAq1UbsArFObAFAlqTVjcCGyMFCQlmAYAFCwkIBwIGFQoJCAsCBBYC
AwECHgECF4AACgkQq1UbsArFObDoWg//Ynwi7o49QbIlm3nhUlsL0IHjPxtJ+QaIuEgy114P
6TpI6lzX5/0WxljnDkEwaksVZmoIZ19ReSMUaHEmFNIed44RqEtQV2MiQE2C/PwdOwCXm0Cu
Hp8ek9vu4KXi6qkvZbSr5J7kaI+e6xvkiKkWf6WLD7Dzk1b1jt/ubNglqFFrVPgqnchpttcZ
mb/AjvfbI+9N6LZ27YX9wu2oAgq5SvIDRJq2eAnaNzzhn/CbgFZrOpR+7KIzJE/3dLBQI8Il
1hoEIalwJ+pep4mR0tf3KFF0sbJrEOaXpx7fnC7Q6Ppo8ByWZsrrHV0ojELuj5Z5vK1w+FHy
bX6GwljuzDZDXa/lLPV5iIo+8UARDurSjRSfwClT6qzOMOgzn/1eD/czak6iPII+QOL1M/hK
iEdu/10Y1N64kNhxfCzmiiiHrtSJ+c8PNXWsWw98fBfKgf/pLN2q/K4OY6yO97DLXGhJvBce
s4RhJcOdJFXgmunuXuUUIP8EeB4xRibabHq+8ZHGxP3CYdxCtI/wVJZwASI7XIZYBBoJPmrk
P1B+TiU0PBj9OHsNJEuq2wChgSHhfM2OvJR8eTw6U9pT5IZwH4kBj34kITdTmpRNRZvL3zrS
IYkiAx9uNpTc05GmY2vMLfdppjs7X+bW2LAF0Q43gVeVTaJCMNzFWPVpDYdw3OuUUMW5Ag0E
WpNVTwEQAKWZFtW9kxa5Qp7IPqlc1FllSHlBAARXVYJ1PHn/tHR2354GVwiZgQqDfnz6DOb6
1eAhC3qbNtZa18QNwL7jJxXmuPnU96hw++rtTRsohCVWXHpWXu8sLQpDk+LWuyT6puI2oZD9
0zgLdEr1Jb5WxnXHfY4tSvOlc91y+oIbGCq04rUg9uWiarTu90XuvemBLUcOPcRYZOUoMgIN
SRL0tGa9VNjQAZAdA/t5tkI6vqS8Km2HKX+UW+UVmsgQf5GfErGVb65rE5cS00LWgbpEdvOI
y7fumSq8csAqBydeOVyOjX4vdGMHIC9XkxjiyQkTv3W75zsiR/pIM7p3neJYytiKPT9DjocA
62aiKXoZvH7WRJhd2kV6WMhU36QjM/TCX4130MQoajhqXEig+KUmX+M3iSeiDwOaiAShTCYC
3cBsSKd69YnInfjYzDM/hgPWx8m8GHTRUaVbDLGqPpgpN8dCls9tJTWfin+Feng/EWWJ6sgN
pTzAPVqebx20IXeMbszaA0I9snJmQdCWfv6FttWk/gmS1Yb4ZZtBm3woa6kHsQAekuGHlVCH
l3O/KZDPQszob+Fa6wqAz18IRS82IF986BtG4dFb41UbvgnP7nC+nz/hVxJ9PxoGHYaV4QR1
SFlCE4GuNzdh/+vI/82FSiWfidKkD22q+hcSo0SUCIctABEBAAGJAjwEGAEIACYWIQRhv/JM
oi0W0arBQ8CrVRuwCsU5sAUCWpNVTwIbDAUJCWYBgAAKCRCrVRuwCsU5sGRFD/9nNJydaCs2
JIwBRM1mA0XeNwUMkqNQ3k0i9pQgxbE+E9cLclWsujII2sKsfBo5xF0uszZz21o4Z1t2txzy
sZrfEE/S35BShwySSoR4Jql3ViSIB1JhfZvRHrR4TINUaDb9AS44zBe/k7V/MWpEjpNq2tTJ
tFSyRT/LY4YXIOVvLAqOLpCmOugK2Kbd+KZm9vd3G6ZxCJhayB5HxKVOLE7FryxTdTQaOQ3k
+lvaYqrDGKtdDL0oScfyvQGCV26Od2GlpY4pWxTLXkQfSNQa+qB1st6bMOzSCnhCbTSiYdMD
j9sPurPjNbi23j8lPl2d8lIK2hcC9sLtAjbDMENHDxy6aAZt5shT+5tojnPSBs0B7N3c39Bo
yJQr8Wyb7gbipExD4tyvvwKpJxiijGd6VjYRKOofsJmbiDV+5P9VljtEcpHyozFWAQJ/uQnn
KVGSisfCxm1cf9322WkxsuwgfrfjS8CQhZUVmLCs5Foxc+70bo2VMFu39eGi37AIxckwKjBQ
Kci2nxDf4NLc7FcSGTv3dkAlgXepKQUKzxfWVhif15usObmHa6KPbcaAEFriqq1buEqIKEzr
mJchITk3lrnpOxsvPziRLNnFtoQQxeNGkjOuBZkLNh+kyoB6tN553qKHZMZeFNkvpuSHJ8FS
aXdW+f3g1V/eR//g7HUGL02BDg==
=dsLc
-----END PGP PUBLIC KEY BLOCK-----
---
meson@insilicobio.com
FINGERPRINT
8CF5 5081 A657 79DD 3FDC C5D2 95BB B187 263C A557
Public key for meson@insilicobio.com
 
-----BEGIN PGP PUBLIC KEY BLOCK-----
Version: SKS 1.1.6
Comment: email: meson@insilicobio.com 

mQINBFjdMtgBEADEZUq8ziT1UZNi/7y0/LGbrrh64RlyCMgaodoNaLELypNlghntNlzoU91S
PmouMYvNRJClXeT76cocl1uZj00Fo+pi6dh9G2iV99fLWS1q4BgNUnX59nA9pFvsb1d2DrX8
Ota2DszrYngI2BG0G7Lnj7XnA/V/5jeek4Qeio9ICcWOaTrVx0UPFWjZU+gy0m3rJvJFFKGk
7WRR80+5uaPng3YnXZjSzeR1h6sSXV0kOKF22VNHyvMatsgHmhMt9t93Xu04HJ6kAF5PWth8
xfy0KSmYS8Ml7Sh/r0pwFnd4xZAVVErlz3GqDLubVMxG8ROtNYG2IPR1Ah+zO1J1T31aN3yg
U9nBMm6WYONev4JrjMbqGV+tXyzZBrRnkPqQhdfk6uQ8OiZL1nsaWen9hPNyYSj7/Imxybur
603m3PNW3kporaXWG+bEZWfrM3q25/I0gg0JFe2NnY4hCWkHzMn3vTllf89i1AbB1qH/C0tJ
enGSCbJF6ZZH+A5aCjs/Ky1L+PAuQTHquhCzoD90qWYHzcKychyu4rQ2NRt0/JBpvP8qeiiP
jRhvh+sW2PXRjwt0lfBNVKy4WtOujsJpP3ksV97t+Vot9waBMga+pEN6tCFlE8pWE7QVqWAB
eY+K6d8eVO96WkO0/4fcaDE+Sy0b6xbc3T/iU92vlOepHlKoywARAQABtDFXb25qw7puIFBh
cmsgKGFiIHNpbGljw7MpIDxtZXNvbkBpbnNpbGljb2Jpby5jb20+iQIzBBABCAAdFiEEFGwx
WoCmJXyP9tsh1gQDlbSMdeMFAlqTRsIACgkQ1gQDlbSMdeN9UA//c/FomA7Bh3AmAJUd5B09
hp8wwHZZEUtsv57t7DnGb7daJP4vSmcQAZNzjmJbd17E4JdtY0/z8nI3emdafAT9i3RjkT76
0B+pgeR7dfX9kBywCKKH9PJ9p47ntnBRb2cUsb5ou9Rx4DNvDhBUQI1K+wYMaH3vfmgRPEbH
hqMLgnNIoI8w09ZPYKRS02C+QWT/Tdh41sg2l2ZTpA+o3kYhhQ7m7qRRwVKgsQOfyu5rBpH3
+jgIpWtKxvYn+CXRhZs8gw84b0Fv2ZJZIgpZTqakuv3iBSrOXGpKE3EIjBvgDX2FWgNWakdg
USS5hQtpZWCDC2yYySD2vxMqqMd1HR273eLgFc6YrSy/nM79WEGtAEu1DGydrtYicJtVB2DN
Ro9sevhrDRfnxVNCQgXeqTyofE+yB4nEICVyNI/aDquBMztghgDhNZ2KHsfQjosCcJ1fa7i4
/Zb8mQ11V45dKU+DEPZKiuuxQLwmZXVUVmcaunhCmonp59R11VzWTdK2vPIVM8dwqPECYVOS
WDvyw5ubMXx6P70yGV2YckGYLXqhSdRGnf2RN1ueSDz/xraPxLlzrTt5vWCbVJyvocPBPysl
jfqTwjNJ6lA/Yw76OFiQN90jWA2ycmkVnpFmS9ItvsExqlJsEu1Tq83sc+VjN8j7dZQN/gXz
e5AQKuZWUPCCD5aJAjUEEAEIACkFAljdMtsGCwkHCAMCCRCVu7GHJjylVwQVCAIKAxYCAQIZ
AQIbAwIeAQAA3dMP/A1m2ONjEK8rD5c+QIz/NHRF6SCoysOiYfoQKAXGAPTxHk8Lv9LWNiBn
7kbLdhTqTBdB/A20O18DSa1zQ295zu1tQ7Qbp2ebx7wYnc2EFe812v6iIDOShjHn1MT2GWm1
Ub17w0BaYoZcqMOQ8a3PlVMi3LitJxPrliS/1imoKv+OCacS7yTF2TiMpAUUCJdauM1G/fxq
qFwwaDTkTCtgZj8q4i3fjuO+hz78wwpsrNj7jTZZPb0Q5F7EXE41YSKYwYvVZYur26lmQfj2
Z6ceA0KWP+NPT+aFuxVC+ovZchCEv8Pp67BFMTeDkTM6W9T/ADpuxzuE6QCohEcVnjGg6bUm
N0ivMhDOpoh9uS5F9vwjINlvf7JVjZHBFqNFI9ogj03q+XBklS2EawwEHTQqK2TpJD1Jg+Gp
Pv5Y5c+Kti72ro505XpGC615GRVrgvB+bZ8iKj5Adv01TzZWpPDnccB64EIND3GzKWAUw29f
PYDi3b0Cw9SQP4I+yLLgoROawiFjJNcEGkdvwZbBbKP9XGivsxIGaqsbbynd0nmrcscDaCeW
Wm1kzvrHBZafxvwhPkNZkqIhhMLIikJxlUfESI/C1bSRUr8BDJeG2cSgnUaxLzxGWYo23RO9
E7yhL8lJhM1QiygDhuvm8iYzj3Dg8gchUAgKovwV48KriMSU4fmpuQINBFjdMtgBEADcAmG3
L8p2CffaWNpvtTelgPl4b1odS6tJyGlYZWidzxcECMC0FF+xgJJuzvi8z6XhdslVlTboI0p9
4zbcZFTmQQpbWSbVLLeecrvaFEH1ZAmDWdQW0iYw5oDEuTa968jyqQDi1Un7zLM0vdst9bkm
OXSOws67TlmmAR5n28lZuPrax4UC3jPgstJBSr/iChGzQqlSN1XVUf+STc04d9CN3UGTnZk3
BBqMWfqiibQedsGmutN+4Fjl2bFjsb2pJOaqG6BWduT4FXVXXjJUx5jQFeWykSRS8el5nZkx
JrhpIkvlsSDUulTG6W3S3awt0CNiW8n1CHbCMSPIoR4vie3h5iphdjVeNjfPYLnL/Sw2I5ND
Ekpl6qMN9i8otsusStRyR468LCQB6fV8JKiwfB2GHlJhl1nT9G0/a86+UZ+jUCqLpDDbJ4Oc
QUZ420/22xGccA56h7JrVpf2Y980LqF418tkh9Vq9DiaaQ62B4JrlxOKRqvbSsCge164bQzz
WQ3JmyLssS92+6rROraWbCOlV8u3pXG7i+p/KL+cvgrZcR7gO8QHJ/T6KAOGRhRVV3eu5+sl
ZbydUAee0vMrqUb5DnUlsgSglyclF62GqcvyTJzP3K8edHMobtwnQz22QnQbKo5eHe92PukP
LoERGDYuuiEJrbMP1bDNVl7eaLJrKwARAQABiQIfBBgBCAATBQJY3TLdCRCVu7GHJjylVwIb
DAAArJ8QAIilgP44XjMqSlqw+/kDldrVh04vL9ph7CmZMCgxsr0VTNX7/JUMwVEKMbvjmHoJ
SRwOpJaIgz/QavCma4DA2LEKrrgYoKj6AHAXAO898MAm4BesOR8Cqna9qzkbPGi0dCfY4KmX
HKNX1O4c4WdgRvYWJWHVT1CxS8Fvx5Lw2tPpq5F2DZmzsVY6g6ZSQExNA31/p837LgaxL8qo
u4kIkksQUii0RWTpURKZ++uokZrs0rkN69qzt53Kw+DPtgt/iqr57HOVTL15ygaOLlgA5NS5
cK8/ANps9JijSj8h65AgM2T02430i/mzHfMwKQZqa8tccoDp3blM3w+1CWPTB7609rzo67nR
kwMrEi/r6rH/2fcbzmruhAVQ/ILg6lMh8dnbMRyDd6bkdwYy9FZ4KTrJuMeUatgG1AzLPQHO
s2D6cDX+p67piM36XaF9sTcfCD0nT+9U/asPri46iqWTsOgJW/x6lQv7YEPEbKyLzEJdO2UV
ddstev6guH5Z/JAZzyKTgtYE3Sp97ijyAz06Wvwe7YKyo9eG0CCx8lZR9eSm19YIWaET6a6R
Hk+drOFcxEfbnLvpiU9WxSyD59CIWef+AEnlxTiRgh/E4/5omUN+H39u0TbESbx4XI160kx1
8TgVm12FnAbZ210bum3Qox1PwebxUyi5zmU6tvKvHaSA
=+Ub2
-----END PGP PUBLIC KEY BLOCK-----
---
meson@live.com
FINGERPRINT
146C 315A 80A6 257C 8FF6 DB21 D604 0395 B48C 75E3
Public key for meson@live.com
 
-----BEGIN PGP PUBLIC KEY BLOCK-----
Version: SKS 1.1.6
Comment: email: meson@live.com 

mQINBFqTNmwBEADWdMfs2tFi8Q2nSaA0xtjXXMRu0JFxd1p1DoDwFjvjIWSQSpfwx5Mznsw2
8vFzOJUF4dE6FgEikWAP6f5wkZef9NwzC7V5eFR/NCH2iOkKEXntuakwfTQnfwUUeocBQGxg
YZT+2kl0C/0w7Z7CB10MtX3A8xnGr0HVSIESea1wwsSB4R5PH7QWQfcF0OqMcZmw8dowrvkB
DMlRk2FOuBEswekPgHIy6eArk24l54TWDca2qH2//TvudyGG1Ovb5j1nDfS8R2YzlxfXCw+K
tssnUlLuXq4b8k/EsMgZJt4UGsctAgwriplERPBdkae/EfeydsG+z1PHzxm10z7PgTDBYe97
sqh8SEO2PdA/CLUURF9lOtnJX2iZ5jCvsvmCdfnVdtVJcinB/VK00LfJCmUiUFA3t/skj7Jm
NQwvK+cP76ggKomJviZLHSB04XjKfz8UTbiqEYNgXnQOfObv5w5nU8iWSDroTcwBkvL1Yd0q
6on7kQR1cXx+s5r4ViG7ihlgDeLqeN8IoCdR/arVJpvRjrGbUn9pc9lj9mP7QAZ886pwlLo/
9+9NmNwoTILa+45HfEDKP90EElSZfRP9Qga5qxTQnRT7oEfifyYim3HplsUoSv/qpHy5Y2Lk
Y+Q2ftbrByPAZv71NLi+71w6BM2sij8lkdTFkT8P3GrjBWQWCwARAQABtCJUaG9tYXMgSsO6
bmUgUGFyayA8bWVzb25AbGl2ZS5jb20+iQEiBBABAgAMBQJaxrkXBQMAEnUAAAoJEJcQuJvK
V618G6gIAKKnhqCV5jQWyDkAxVWQMQETEdea7wMPC693c7upqv3asiFAePoaRS5fx7CVYiz0
bc4aqWsmmdAGajbwcTB6HrcC1n0Ym/dYuZvynF9b1PEomvrtoce64L6LeUWIIvRwWJRokbUP
hWOvKybucEzGAdlW7meoPU+NODpgNd9x6z6V6L8KB1pmecnXsPm+cpBaeLitz4a/yYa4kECc
zDfEaWUehQvDcsJHuFjGG2HdzNIG6sYznlYxmnWKESIF1ALkNDXdGGdAJwEaBxjoo122DO6o
KPHcDicS5/yP1q7zOeZn16LeDgyQJJPHCLHgfaT3UFSPQleQq4weqaoZy4xc+syJAlQEEwEI
AD4WIQQUbDFagKYlfI/22yHWBAOVtIx14wUCWpM2bAIbIwUJCWYBgAULCQgHAgYVCgkICwIE
FgIDAQIeAQIXgAAKCRDWBAOVtIx1441oEACHaSh02115k/RdWFPjsd3xUZFz9L9hThlWsT28
Ja7g1EmKImRwVdIml/ZZo4L84NeM4anWF3PDWmcAiGH09ijtZPAjCmvOXPksby/LbG7W20ON
k/RL3XweUoVHmxrvBzwk6qS+wXhDm8RiFf9aHTmnFc2725dU6967o+gkc4y8ObFwOARMr2AR
q+KDvSoUZVWl6TbeZlwNV8EWwUSZ030OB09ReJIfROHDMxs7D92oJ62SPqZENuXC4ONG3ISQ
Uc15nFZDmDYE/ZAq2kZGPI5Sb/aFiWMWyVtJolTDVe7Q2HOl2hKthrWuNDYVpUhmv9A7S+/n
T9U6GsiTHLMqZ0AuGLsZ7YEZ5/dPH1X6jyEdJJyTX86NkyJAL++DmbjBH8VkMNw7RfZbXX5T
RgQduiHLDSThTTeOTg0QGWTyXIVyHCbigJx+zmtZVs5338NUful2r3miL2pHfDK4q5c3o/dz
ik8OMMjtPPQyZAsnKDgDG3uY/ryS11E/yEhbhe0aHchzNoQFTeFKplKmzhud+5GIFAvAfhcX
hn67jhqEDlhJnmXyQxpvyUcXcALjxhDQ9kvJP8yjIEz9IgwsccSjcKjXZJLwqSDPFJC+niM2
wFwZ6PrXdYRpjYJTPr3BS3ZU4A2plYtUJaD5cWKoTkPUw5gDnjprSOUNqIO7YuQ4mAZHH9H/
AABjm/8AAGOWARAAAQEAAAAAAAAAAAAAAAD/2P/gABBKRklGAAEAAQBgAGAAAP/+AB9MRUFE
IFRlY2hub2xvZ2llcyBJbmMuIFYxLjAxAP/bAIQABQUFCAUIDAcHDAwJCQkMDQwMDAwNDQ0N
DQ0NDQ0NDQ0NDQ0NDQ0NDQ0NDQ0NDQ0NDQ0NDQ0NDQ0NDQ0NDQ0NDQEFCAgKBwoMBwcMDQwK
DA0NDQ0NDQ0NDQ0NDQ0NDQ0NDQ0NDQ0NDQ0NDQ0NDQ0NDQ0NDQ0NDQ0NDQ0NDQ0NDQ0N/8QB
ogAAAQUBAQEBAQEAAAAAAAAAAAECAwQFBgcICQoLAQADAQEBAQEBAQEBAAAAAAAAAQIDBAUG
BwgJCgsQAAIBAwMCBAMFBQQEAAABfQECAwAEEQUSITFBBhNRYQcicRQygZGhCCNCscEVUtHw
JDNicoIJChYXGBkaJSYnKCkqNDU2Nzg5OkNERUZHSElKU1RVVldYWVpjZGVmZ2hpanN0dXZ3
eHl6g4SFhoeIiYqSk5SVlpeYmZqio6Slpqeoqaqys7S1tre4ubrCw8TFxsfIycrS09TV1tfY
2drh4uPk5ebn6Onq8fLz9PX29/j5+hEAAgECBAQDBAcFBAQAAQJ3AAECAxEEBSExBhJBUQdh
cRMiMoEIFEKRobHBCSMzUvAVYnLRChYkNOEl8RcYGRomJygpKjU2Nzg5OkNERUZHSElKU1RV
VldYWVpjZGVmZ2hpanN0dXZ3eHl6goOEhYaHiImKkpOUlZaXmJmaoqOkpaanqKmqsrO0tba3
uLm6wsPExcbHyMnK0tPU1dbX2Nna4uPk5ebn6Onq8vP09fb3+Pn6/8AAEQgBAAEAAwERAAIR
AQMRAf/aAAwDAQACEQMRAD8A9U+J3xaPhzULfw1o22TU7gq1xIRuW1hPzfd6GaReVDZVFIdg
25RWkY31ewHyX8Vdbvb7VhFcXEsxigBKs7EKz5YjBOOVI6DGOK6KaSTYmtV6owfB/wC9s7tP
7jbuO+UI/pXjYx8tWD76fgfQ4PWFRdr/AJHaaKxS3hYdASCfTDdKuMtTOS92PozTmszceayd
QCwAGcjvn3x0rY4WtTDhhw2T2HJxSE1Y7K+gW21PT5VwqyvEMcAcEdPY7uatbky2Pbpox5WP
epmtTOOhhspU8ACsrGtyWPKcdKa0ILCyFehPHvVXEKx80Yb5h6NyPyOaL2BkS2VuOfKjH/bN
P8KLiskSraRKPljRc+iKP6UXGXckAD09KAHBivc0XGNAB4OKLiHIAhOAB+VFxWJN7U7jI+gx
0pEPQa48wY4/Gi40AG3gfpRexT2JFOOlO5AMxU8UjQpXECTcyKG9M807kMqtpts/WKP/AL5F
ArFZ9CtHbcY8eoBIH5A0h2JY9Ktl3YjTBOeVHH0pFE39l2/Xy04/2Rj+VAEDaNauSDEmM+mP
5UbEtFzTrcaQ/mWhkiZeeJHwfqobBHsQRRexNj1/w54hOpDyLjAmAyCOA4HXjpuHXjAIyQBg
04zu+V79PMTjbVH59eFdUfxN4ruNXnO6a7neQBjyFkdmwPaONQgHZcCvR2WhGxyviG6/tDU7
24bqzybQeMKDtUc9wAKqOishO5seAl4uxxyqHHfo2eK8PMP+Xcuql+h7+B0510audjo6KbMq
g/1czDH1+YfzqorVW7XHU0jp0dl6HVW6GEE/dDxnPYdO9dRxmDFbqivuOAEbnsOM5J9KVrGb
NzXZ0bTdPvU2syyW+GHJAyA3I4xkD8qf2l6Gb21PcQwaA46gmnIyj2MZuDWD0NNhB+oqiRVo
AnUYHtSAl2hBuJCgcnJwPzNFgG2lxBeDdbyLKqnBKMGAPpwaHdBYkkmVWCDlice3/wCulqO1
i1txTEMxigNhdo+lADgMdOf0qUIbjJqtgsJjr7UIewdDTAUN260rCsMPtxTGMPHTtQA8CkJ6
AR6UCuJ/KmPUdjigYwL3yaBbABSKNLTZDa3Eci5G11P6jj/H2rkneDUl0YWurHw98OpRZXz6
g+PLtYpDz/E7KVVB7tk172ysYmPebp55pXxukZmJxgAtknH54qloHU2fAswS5uEPeAHA/wBk
jP8AOvFzBe7B9pL8T3MC7ynH+6vzPRPCey4jmD/LGrKxx6kEYHua0h08lYzq6e7/AHjqp9qw
yHaY1UfLuHDDH/1s4rbY5jDW3fyV3gukoBAU9V64I6Y4IIPbNBnuWfEcQg0GAxRrbosocRp9
1RlmwPbPNNb3IkraHuOnyedbB1ORIiv9dyg/1qpGK0ZRYEHFc7NQximHKKowaWwcpKPnGOnO
B2pjSOC+I2rRWGlgvtkie4hWdQwz5auHdQAeSQuCD61aWoNW1MK6N1oWs3B0uAW1jJDbyMXD
iBRMimPZsU5k3NtCKCcDB45qnoSdrZjUNPeOO/ZZpJpl8ptoH7srljtH3cE7R6c1L8hnfOnN
Zk7Ee0rQABKVxCBPSkgHBCKpjsKEOMelCVg2GeUT6Ur62HYi8yFZRAHQTdQm4buOvyg5/SqI
v0JGjI6d/wBKChhTuKWwDQtITDocUCsLtp3HcftPbtQFxm0ngUXEATnFMdy7br86gf3gP5Vz
1EUj4WtMRxNFCPKXcMjuQOQWPVmHHPTsK9s59UZs8wdzH1GD+lVbsWjT8Ar5mpNH3kgkAz9Q
f5V42Ye7Ti3/ADo9bBPlqP8Aw/qeleAGQvdxrg7NvvyCwJx+FOGlr6f8EupZ3fmdxe25vN0h
JIjQNt/hHB6Y/M1uchShgEsCWxOxgPlJ9VOQD7NkimGxPqEC3uiSxSg7og5XHYxgkdPbII75
qW7OxDV0ei+EZftOmW8mOTbp+igf0NadDlW9y1MPmrnehqiLpQ/I0GtkfSsW7PQtLQzrzVIr
FP3xb5/lXAJGe/446VpFjUexQ0vRmtIgtrEsScNJJcLGyyk875IyGyw/hyVC9q6VbYvl77FD
xV4u1W0jW00SQ3N1PII8oN/lK3BcDGxRnvwFxzV8nVmbS2Q/w54fvdPV9Q16cNPnALSiRgO/
3SQGJ4CrwBmpsVGFtzv9HuGvY2lUYj3FUz3A6nHuePwrCWjM6i107GqY8VG+iMGrCbAox0pb
CMzU9QXSrdrja0uz+Fcfnz2Hc81S3H5nLW3j63cnzoXRVVnLKd4AUFjnCjjjrWlrCi9X2OPH
xH1SzeDUNStFXSL91WKWLJaEMcKzt0OeCwPbIU54p8t076FJ8r20L/j/AMdR6HDFb28nlTXZ
IyBl1XgcDtuJGH6AdKmnTtqy6k1ayKPw4V5p3upfmKfIGJ3MS2NxJxnOP51UlbRbnJHc9mcf
NjoB3qDcawqGIaVx3oAaF/PtQA7bigkcBTAaVwePSgNhMBaaGkY194t0rQLmK1vrmOGeUgqj
ZJwTgM2AQinsXKg9jWnJzdBao+KIJJJyWXj5dzfQdMD6jrXokvQjubCSNDNkD5TuB/Pj8Kd7
aCi9S94Bk8vWYlPR0lUj1+Rjj9K8jMY3oN/y6/celg3++Ue6aPS/AFu1vqN7ZuAGWM4x6Bz+
J4frWVOfPGm+8b/cdVVcjlHzPU7FVSRo243RL+QyDXWjjOacEyBQCHyPw5OP5VL0GkdEEX7P
ImPmYMWHu6/1rjqy5XF+ZsoqzRp/DWffpcKH+DfHj/dY4H5EfnXo/rY8x6SaOlnHzEdOTXNI
2iQdKhsojJzxWXU0Wxl6jb+fC0LDAYcH0I5BHuDVorVbHit/e3vmObq4eWGI4kbedoAIGQAc
dM4XrXbFaaBds9xA0jSrD7ZFJFHZEB/P3gjtx5mSTyOEGeeAuabb2FG0XdniEnjZP7ckufDt
rcarFKMSxOGEJlJwJE4coM4+8FB7AA1py9jCVR3djWvPiV4w0ob7iz0+2QdIXeNXUDttM4cf
9889aXs77pGPM3uXNI/aAhkYRavZ+RzgyW771HqSjckf7rGsnRa1Q1JbM9f0vxZpuuRiWwuI
5VPYEhx65VgCD7GueUHFl27FXxJeQRWriWRIlkRlXLYJJB4GOfypK9zRr3Tx/SNU+xyXNves
raRdwpHIisUm3ch2jZfm9ipO1hjIrrOZI3LKFItKFhdSh9NjbMQA+/Gc4UKeVfJB67VbJWkl
0NdEtTyzXrOS51CSS58swIFELA732RkFFbjjp8xHXnrXRH3VY5nds9w+H17psVoFEyRyK26Q
SEL8zYxgtgEdMY/HFckk07lLQ9WPXjkHuOmPrUGhHsA6VDAaUx+FCAoahfW+kxefeSrBHnGX
IGT2C+p9hVW6DsV4dZsrhS8U8bomCzA/KAffpnjoOaGrDsclf+Ip7sMIP3NsOGcZaTGQoIA6
Bs8d8ZPSlYq1jVu9Rn0e0jEAXYVGJJCW+YnoeO/Y9KNiGc9beIrmTUE067uooJZl3IrKArc4
ADdNzH7mSMnj2oQ9jyFrPSrrXb/TvGMNzBf3MwFrMsjgEN8saYxs2H5WRipXPyHGK7PhWpl1
PM7aQpEJB08rZj1AJz/OulIQlzdb4SqE8gZ98cflxVWF6EfhScW+sWjnp5wX/vvKD9Wrzsau
ahUS/lf5Hbhny1oPza+89t8KxNb+Kp0PSWGRvwwhGfyrysNJewpvtFI9PERtUa+Z6ZFE8c7g
j5dmAfTnp+PWvTXQ4WrPQxZox9ozwuTn/wDV75Oal9S4rVGjZLlpc9ig+mAa4K60T7M0+1by
G/DYlYZoj/yzumH5kE16cdYL0PMekmd/eLtkNcz3N4lQCkWIY+cj8amwbGRr13/Z9jLMFZyF
KgKMkFgQGPoq9Se1Wo3ZrFX8jwC8t2+yNcXOYrSFdzZyDM54VVzjJz36Y55rtjdWSHJKKume
cy6vBJMftRkltUO5LWNykee249BxwzKu4881tpuefOSuWtR8eahdQrZ2mywtYuEitxsIHu4+
Yn1PBPfNPmtsY8z6aHFSSNIxZyWY9STkn6k81m2QNFUmwNCw1G402QTW7tGwIOVJHSqcb7lq
Vj0iXx/LfW4ivfnZc4YYB59unvWfsrM6WzAk8QZYBs4zxWnJbQzO+07XDdWJtYWV2BGxS2CM
kHB7jkgZ6Cs2uUlrVEnivwd4g0ONLm8SIxy8n7O5kKDtuG0cf7QyPXFVGStYbVjE0OOa9mWA
L5jP8g3ZCoWwNxx1I681MkhbH1/p2I7aOIHPloqf98jGfxxXHsWLczvCmYlDN7nFIdjk7rxU
2nRtc3kkEEKHbl2AXJOAN397PGBzVb7DaseORXNv461q50++uyUdDJYyCRTEhyPlUYIdhn7v
GQD3NbJdR+hzOsaTq3hBZI5zuto5NqzgEQmRxlXJ6YKgnBHbaOaejYX0Og8BwPbTyG3uXu4r
qFGMjHgTK5VsdeMcBTyO/QUppJWRMdtz3k6f/aVnLbMeSuFY87W6hh9D6VlsSup4T4j0eWSR
be9YQXcMbLHK33JYz93aeOUbt1xkcGmtwbN34Z2eqvfrH4itRepaAG0vJtsnl5I+VGY7mPQo
cZQg+1byleNmZXsfN63Qj4I+XLYA7A9q7UVoiFZhEGUjJ7emPemJdw06b7PewSdNk8bcezqa
5K8b05x7pr70awfLOPlJH0REn2HxVaSD/lvFOhx6qDj68Divl8F71BwenJKy+Xc+ixStUUu8
T1SYqjHHQj9a9mMtEeY0YcqmR1PQKeR/ntTuUtHcuQIImfH8RBA9O349a463wPy1NY6y+RQ8
DyNby3kb9UvSfwYAj+dd9LWnF+R5c9JM9KvF+bNY9bGsdEVBGDSKJQoXoPpQ2ltuS9NTh/Gv
jux8EQ5kAnvZQfKtwQCf9qQ87I/qMv0UHkjaMb2exEp8p8i+JfFmoeK7j7RfvwPuRINscY9F
Uf8AoRyx7mujyOZyctzmwKuK/wCAZk8VtJKcIpNVa2+hai3sjVi8O30oysZx78VLcF1NlQm9
bFpPCWov/wAsyKXNDuHsJkU3hm+txl4yBWsZQ2uHsZIzJYWjXkYra9wlGyKwYjkdRSuYl2G8
lhwysQV6EcEfiKNLamke52+leLtSluY2ku5mIIAEsjOnsCGJGD9KwlFJOxo9dz6X8KKNVRbh
oljdeG2gYJPccf8A6q4Od35ftLcHHl22PR4LfywQBgUxFa7jKDKio6mi0PBPHFnJOFgkVHWC
4S4RD9xwpO5WB4O4Eg4/EHNaQfKwlt8zxa4nsLjV5mvFMESP+7SFQgyp4DsuNh9So656da7r
LVISs3yvptY9xufG15PZq1nbxX0ce2OSF03xSRH7gZGzkg/dYHcOprntZmrslYfZ77S+igi0
7+x4JGVmXzfMi3v8zbD2z2XcQvQYpS7GO2x7NPO1hblol3MoztJxx1J9+Oaxt3MvhOd1mzt7
+FkuTE++MsgON4YrlSvOevp1+lBncn8G3qXtpFF/y1iRFc91OSAD74GaWxB8UzW7WohkjG0s
zKD/ABE+uPfPAr10NMmvlgkRmwfMUAcDoR6npgnueaovyRiLmKVGPBDKfyIrKa9137FbNPzR
9C6hdC31bTbnPWUr/wABcbTz+NfH4NOKqx/vNn1GK2g12PWH4JwO2a9WOx5rKR5OBwKsZeWE
gnjGBx7isqivTkJO0r+RzOiSeRqeooOAJIZAPquCf0rqoa0o+hwT1m7Hr12uTkfX9KztZjKy
rSA5Lxv4th8Faa164D3EhMdtEf45MZ3HvsQfM5HsvVhVQhzO/QUnyo+HtS1K41e5kvbx2mnm
Ys7t1JP6AAcADgAAAYFde2xyNkdpZy3kgihUs7dAKuyWstEXCnKbtE9H0b4fzzFTcfLnqMVh
OtyfAerTwtvisetaX4FitgNkQ46s3U/zxXC6spbnoKjCOx18Hh+KMY2AY9qxv5m1ktDQj0GE
N0x+FFuzM2ktUcv4isUEbRooyQRn0Hr+fQVcW47kONz561izVHZQMAf5/nXr05dzy6kbaHFs
m0keldmzPPt2HxDPB4pFRJF+Q/Qn8qaV9GXbofSfwh8UG9Q6dK37+AZU9C0R4/FkPBPoQa8P
Er2M/arb7RcfeXKz6Es5GV9rHIxwSe9Umt0yNh12HYEAH/Pp/wDWoum9C0nvY8S8dPb3ULJb
MXkgmjhllU5EPmg5PozLjnqFOM81rGOupdiAeB9Gtw0S2cMoSEfv3LmRmIb587sFt2DnAP4c
V081tkiLJdB93ctceGRdQ4E1vHFIduAymJsMcDH8IJOep7Vi73uFzvrKW21lktbsK8d7FHNC
CM5wvz7T1VwCCDwQelNb2GedeDUuobzWtJuZJZZbeUIjSszHawdUOWJ/hK/mKpo55tbIqaRH
JJI0kpO6DcrFj90ptGc+3zDHtWXoYo7f4VZKXczMWDyxKB2/ibI98EfhipaHsfId3KZEgkyS
SxJPbOR0r1kikivcEs5ccBv51WxVrOxWmBA5/WlL4X6Ftaeh69qtw017pTjiLEbsB0BJXBP4
Yr5ejHlVXvqfQ17v2a6WR9A8fmMcVvDVHLJWRRmLRRh8DG4g5/Dn8j+ldFjG9i5JOY7iKA/d
liLA+pHb8qmUbwl6Anr8jlLIiLV76PoWhhf68f8A160oLlgkcslZntAG+NTj+Bf5Cpe4PYhb
bCpdyERQWZm4CqBkknsABzWV+aXKhdLnw38SfFn/AAlusSXEJJtIP3NuOcFFPLgdjI2W9cbQ
eldyXLojkk7swfDvhi88STeVaodi/fkI+RPqfX0HWhtRV2bUqTqystF1Z9L+F/AtroaKFXzJ
jjc5HJ9vYewrzZ1XO9tkfSQpRoJR6s9Bg02OPquDn06Vmnc1NdohGoAFQ0wEVeOlTYhjgPQV
olYVjlNUtC24+xNTJ2NEj5w8RWzK0+OAgUf+PH+lejRlseZUjueeyYJK9wf616/U8pq2hEiY
B7dqbFsOOGXj7w4xU+gGz4b1p/D2oQajD/yycB16bo24dT+B/PFYV6aqw5Souzue+6l8WL6M
A2iwW0fZ3/eMR68kLn6A149Ok9meqqcY6ux5trPxDv8AUsi5vZnH9yMlFx6bU2KfxzXZGkk/
IidSEVZHQeBHOo6FqzbGKoySZI67EdiN3TsuRnOD71vbl2OHmUtj1KDWI7HT457gEiaCMo+M
AEoMZY8cY5HX0pEHH+Ep4nuZrVlIt9V8+GP08yMbiNp6DY7Fc47UWAXSNXmtNMjmYbrjw7O0
cq8hmjDgBdx6ApnB56UkrAdTLdKniCLVIRiHWbaOPDD51lj/AHg3Af7OwA9/wpmE+hzM86wJ
qNtHljLdNGpA7yZySewwpH1PvWRkdz4LmXTLD7PlVlhdmlXI3DI4ZhnhScgEjGFyKq1ibnxv
5wkjSMDb5QJJ98nOK9M3QxpMjCknvyMUy+pXkbfmpeugnsepRXLS2dqUKskUUO7PXcMDjvgY
x6V861apJd0fTU/eoxfZI+i7WUGIHPVQf061lRdouPmclVaoRsT28iDsG5/DP9K9BM5WrEOo
DMNjdZwYnVG/3WHP8qZjezOduh9n12R14E9mSee6HH9AauKtoZSep7VYHzbOCQZIaJP/AEEC
oegkzyT41+IW0LQ/skJ2zak5h46iJRumP45VD6bjShHVzFOWlj578BfDa88ZMLhj9nsEfa8p
HzORyyxDuexY/KpPc8VtKXIrkU6bqPyPrjTPDdroVslnYxrDFGOFHJPqzE8sx7kk59ulefKT
lqz6SlFU48qNNYkTgHp7YrG26NSNHUNljxQlYGOudYsrVQHdV/ED+daJNmEp20KkWvWc+RGy
yY/ukHFaNcu5knc0LW6juMjAT0rNtGl+hgXy/MSOlcs7M2TPFPFGkO8N3Iik4cEe4UAn9DXX
Tkozgn2Mp/CzwKdTG56jmvfTPAluSb8gn/P/AOuqZJW5U/nVISEzg+1AEk78jr0H+RWbSRbk
VmPHAqHpojNttbH0f8Oru1h8Kn7VhY1vZEY85zIqJxjqSrYAPHr0rmd7lR+E19f0y5j0zTdE
mcxxSXE0BkTksqfPbtuP3QQ3K9SQR2prQtGb4g0m68OaTbvnE9teGVHTOT8hGSfVivIzz0pF
aEt2durNNbsrWPiOzlKnqBOLfdg9AHDY9SST3FO1hHRzQssWiTlTvEluxXvxGFOPY5U1DMJo
oaNB9q8RXNvIMoss0pA5UlWVRkf7JckZ4z0pGJp+B9AV9R8Q2l8xMazop5OSk3mMAD14UgDH
AxxVt2IW58jxqHHoqjn3PpXonRHUZIxAxR0HLTYh6VPVEdD1nTYoptHidPveWwb6ox/wFfLT
lJYhxb0PrMPZ4a6PedJzcWsTgcGJDx6bRWdF2m49LnLU6M1IFKhlHT0r0k7HK0QG3imtzbSt
gBtygHkdePpzitkzBxsZDrG+s2hIBR47iI56H5N39KpMwmrHqvhgs2kQZ5aMOh/4C7AD8sVD
IR8ofFy8l8VeK49GtDuFtstVA5Alc7pm/wCA5Ab/AHDn22iuVWMn7zsd9feMX8ILHoOkxII7
SNEMhBJyBllIHAYn5nJJJJqWlLU9KD5LJdDpdE8a/wBogecuxj1x0PuP8K4pWiepCXMtrWOy
SdWXdnHHestFqa7HDeIdaFmpZpBBGv3nJAH0BPT2xknoBWS5pO0UDcYq8nZHj7X1zr0hGmW1
xegZJkIKRgDq25h09SQK9OFJx1cvyPNlOM3amn8zp9Esdd0vLrYxyluoW6QMAOwBUA9fWrnB
T2ZKc4aSivU7DT/G1ishtL5n064X70V0vlEe4flGBPQhgDXnzpSitNddjpUoy669jrbSe31B
DJbTJcIOpjdXH47ScfpXFUUo7RZpCS2uNudNjuoWjGPmJPT1GCPxFQpqbvF2lHoVJNK3Q+cP
E/g/7JKwQFUJ4P8Ad7/l6HvXtUK7klzfcePUp2bsrHmFxBJZOY3GCP1r2N9UcmxXDgD05P5G
q8xXACkMsH5gMckUbGkfIjMRNZvc0cT1XwlIv/CNXkCH96l/bysuesewjIHbowZu3B7Vk0Yp
W0O+1LVE8ReHJoxIyzafcRkE4WVdowcZ6MoJII5Zcis7FrTQ1vD/AImt9btBpmvqkRt4gWme
VVSU8qrEHkMVOSeQSM8E0rWE1b0OESJ9Ptp9HklS4ewmS700h1AkjJPmRxyZxlkP3AepbGav
oP0OnuddubmfTL59kdqETbGD8qtvCsmR3CjjP92oasYy8zSa9tvCXip1uyypqJaNJOgUzbGU
n2DLsLA8ZBqEmYGXF45sNO8R3bR3Km0uFjtZGGWDyABVf1OGDAv0UdTg1fLfcVux86C3EW7D
ZAPTpXoHQlylR0JGRyAeaL2E9SE8AUlun2M3tY9M8MDzdJcdQjSjHpkBh+pNfM4pcteM11dr
H02Df+zSXqfQfhSTfp9vg5BiAJ6dOP0rkp6Td9CJ7XNbyjubcSP6V6K12MeZFUKqDcOvv+eK
vWOjJduhjF86pY44HnSLn3aMgD8aqEjGrA9AvPEMHhDQbq+uCFFuzmFSf9ZK4Hloo77pDzjo
u5uADW1r6o437p8n+DLHWI9bkunRYr2SF7gyXSMdonYfvQnG923HAYgcndyCK1m/Zxu+o6EH
Unbax6fL4X1iYPPJqG6RzuYfZoghPuo5/XpXG6sY9PxPajR631OI1DUrvwww/tKIFWJEcsHC
uV6gqfuN3x0x0FNQjVtyu3fTYmVX2Wkl6G7bfEjUns2vI9NdrRBzKztjHTcfk6Z6kcD1q1RT
fK5fh/wSFWclzKLSM/SYv+Emf+1tXIlBOYbbrHEv8JKfxO/q2TtIJ6jFStRtGK17hRiq7c57
Lp/XU7qLXbbSz/pMiWkCcYJ2r1+6QvUewB+lci5p7HZPkhHWyN2z+LHh0KbWO4hVSed8Uihi
MgEOyccH1A5yavlqQV4r5HkOpFu/NY4D4rzWmp6dBfWhSVop1jVo2VgY5VbK5GcjcqnHY59a
6qcpP442sXKSUbq26WnmcUfh9q+msl5pVyonChiEZoWVhg7QckNg8ckA+mKqdel8MlYwlRnH
34y1+42bH4na34ccW/iG2adeB5mPLlx2IYDypP0z61wVMNTq+9h2oy72/wCCNVqlL+KnY9Et
/Feh+L4jHHKu8gfupR5coJ9AeH57oWrlVGrRd2ub0/yOh1oVFpueHeKdLMZl2jIiY/kD1Hvj
GRX0FOTcV0fY8uVk2eduuPb/AOvXUjN2I1JU1NrPyITsaNsQxwabR20zQ+VR8q8frWJ2NWN/
wtra6G1x5yloriEgIBndID+7JJwABlsnuDjFJq5jbUfperzM9ws8m2OVmlZOgLkbQy4xyvGB
yMdqGrGTVjOhtHa/jRz800gXLdi3c+30p9B30OkvRaWV1b2mpDy4xKS2R8qqvBOACdsh6+1Q
vQwuyvrOuLok09jaGO7tppEuY2DcRkoMBCuRgfdK8YxyM5oavsKzYviXxhb+M9KhXUMwatYE
qjKpMVzCwAwxzlJUxwSNrDPIJoirMnlto9DzREGfStUioxSLYlRupIPr2+tbXQys8hA2A/L7
U3ojJuz0Ft7aa7OyBHlPoilj+gNYuaXUcYylok2ekeGNPu4LKeCSJ42kcMoYFSRjnjgjp3xX
lVuWUk1bR3PoMJCcaUotNa/odwPHR8H2VvbTW7TPtfnzAoGGPHRj3FYUqCqybX/DCry9krMj
tvjHbTyKlxayRByFLJIrbcnGSCq8Dqa6JYVw1jI81VlpoesCQAsmR8pH5f4Vy2cdJO52drGL
qEv2e4tZj/BdQnHT7x29fxq4O1yqq92/ocL4w1gWXjLdrZlbTNOMTwRhcqjSRjbMI+kgWXcz
Nyx2hR0xXoUleGvToeRP4vIzvDWpWtnqWrX6Sme2+SUPknKFpHbG7kcnG04weCOKVSPMkjuw
zUHKXloZ998YNQmk8u2toYo3xtEm53wx4IIKgEj0BwelT7CL0em34mbxM07LT/gjfFN+2saX
suVEUqXkcZXduwxDAlTwSNueo7VjSp+xnK2qdv1Lqtzir73/AMj2XRvCbXXhja+Y3nt2RAeA
quhVMjt1BNZyk/acy2udMXaLhbVqyPO/DSNLbJu+UmNYXTus1uPJfp/e2KcH1z3qMZK3JJbd
RYR2vB79jE8R+Fry8u2llwYNpSMDJwCuN54wG3EnB9q2pVYRjo02aVaM6mktBfCnw+lt5/Pm
kjf5GQKU3KNwxk56kdhj61s8XyK9tNuhx/VOXeRPqfw8W01Sy0i0lLXF7IZ5kQEJHBFzvKfw
5O4KT6cVoqqlHnta5g42agu9/uPbotGGmLm6dcHp6k+w/wAK4JOLesD1o6pakVzpY1JfLMQM
J7OOD9VNc9lF3py5S5R5laSPPNZ+DtldZktHa0k6gL8yZ/3T0Gf7pH0reOKcLRq7L7S6+Z58
8Kt4P5djwvUDqWgzvZ3DF/KcqQ3zAkc5yfmwQcivXhK8VKNmn955ck4Oz6GZczR3Kh0G2TkM
vt2x7V0p3237C9DMPHFRL+W5Gxcs/vj61S+G500nrZG2zBVP07CudHr20IFJYDGRgHmh+Rzu
3QgnkXJYHHfrzn8Ke5i3Hqy3HHd3SZhjmdwwIZUc4AHXOPXvmlezszHmjayZ0F5oGueIJhcT
wbGWNI8uyrkKMbsE5yep9zVXXQyUktR0XgGZOLu5hhI6qoLn/wBl5pN2Fz22NBPB+n2/35pb
huOFAjUfU8nP0pc1hOV0b2jeE7OSZfJtvMCldzMS+MnjOTt/SlzEXMS18EabZjfqd1v/ANlC
FA9sDc5P0xXBUxVSXwRPoFgIQ/iTv6G3anwzpin7PaG6b1kXdz7GQng+y5HpWPPWkrzai+xt
GhSjpTjdd3ubUXiGaRdllZx28Z/vD/4kIBXNO/WfN5LodkYW+FJGTf6iXUi9uIrcEfdRlU/+
Ond+efpUxjJuyT9RupGkm3JadDz/AMV6ta36RLbuZGi3A8EA5A5ycZOR6d69PDU5Ur36njYu
tGolynGpG0nyopY9sAn+Vek2rNHkdLH19b5IjeQkM8MW4ejbFyPzzXjVLX0PZj09Clr5EceR
nKPE49Mq6kfhxUw3Lq/D80XfiHoNtf6jpl/dqDaGQ2l2Tnb8zK9t5mMYRpAyZz1IHHfuhJx2
PKlG5z158MLayN3DYO0UN55Z8snIjCsxKBvvbST0JJwACTXPKq1qkd1GimnZiaZ8OorV1eYp
IyABf3akgDp8zZx7YGR61g8RJvQ6FQUXeRVi0qHxj4ig0q0AfT9LLSXMi42PMeNgYfe2n5e/
O85xXZF6XfU55WlJKO0fzPqoW0MVt5WBsA2bRwMYxgD6VjKNy0mtV0Pn/WtMm8C6lJfwQ/bN
KvnDyQrjfDPxmSPPy/vO6kgMQOQQKmpBV4cqeqNYXg+ZLUlfxRoTfNJcG2PBKTxyRP8A98sn
I9wSD615aw9SOiS+86uZPVsQ+Nklxb6DZzahcNkJIYmhtV/2nlcLlR1O0c9Miuqnh2nzVdF2
6GEqjfuU1fzNHw3oM2jPNqN9Kt3rF9jzZefLjUHKwxLgYiTv0LkAYAAz6La+GPwmUaDT5pbs
7C3tYlbzrj99Mf4m/h9lXoB+Ga5pLsdyhyolmlHbjHasnC+o2VHfg55HauWcLxfkZq17Hzz8
TtBzepeIMCfCn/eXgfmCK9TC1Pc5ex5FeFpXNTwr8NNO1izivtSDRrEG3bW2BkUnlzjOCB2w
feu6Ur6LcxhBPV9Du9TGmaE1nY2mn2baddnEqvCGeQZC5BPK8NkMcsTzkYrGblFbndSpwqPl
seF6l4DMfiW70iwbZbwgTRlssVilCuinBBJAfbye2TXRGfuNeh5kl7KbS6G5/wAK9itl/wBI
uXZv7kSqv4ADcaTkkW6sti5beBIFx5drNNjvIzYP4cCoc0tjJuXQ6S28IzR42W9tBn/ZG79M
/rmhVETaT3L1/od3p9s900y4jx8qj1IHHHHWs+a7E1Y5czSMP3js349K0uZlUxjn1psCEJnj
p70+gz0zwlbG0gMjfekcHHoqjjP1PPsKzCx8yPruwfJGo92Of0GKXseXrb52PfeM8l9yEi1X
Ubr5LVCx/wCmcWT+eCaPYp6t3Od4ub0ivuVjVi8PeINSG5xIinj97JsGP90HOPwrSNOK2S/D
9DmdWpLdv72vyGN4KltwTdTxq391AXP5nAqrqOmnyRKpt6t/18ySy0KKFyuN5wMFgCfwHQUK
SRXJy6HZ6L4eFxcxpjgkE8Ywo6n+lZyloy1E9kcKCQAPl4/KvPfU7o6aGJ4nBjtd2MBmUfqC
P5GlHewqvw/M9K02CDxFc3miXyiS0mtELL0b5iPnRuoZThlYfdKggV2JnmS0PJbG71xYilpL
bXsMbyRobsOswWNiqeY8XyyNtA+YqD65OTXPLlR7dKE/ZpwKd3ba7qq+TdXAjRzgw2SlGYej
TvlwvrgDI61MXFPRI2nTnL49PJaHq/w+8P23hq2EQCpJJln2dBjOAD1IHckkk5Jrr0Zj7Pk0
SPQryRWRUjOTyWx69qybsEdzj9UfCbZgGR/lYHoQexFc8ny6x09Dpgk2YsGlRgf6O5VOyt86
j2XPI+nSsI1G2bciXYtNbTINu4H6A/yrV3foLSOiS+4Zb2xhBLHLHqT1q1poQ9NS0JccDir2
M2yDzCw57VBiMLlRkVk10AytU0ePWUjSUkCOVJOACflOdvPZuhp0/c0XUxqq6MXW9cPhu6tt
Mkh/4l1whVn54YHAQH0XguDyQR6V6aXu36nMo6WNzW9M/tK40pIBlTMw+iptcn/vlcColO6s
b017GSkcp4MMOv8AiTXNRYF445EtYmzwUi3IQMcciNWB9CKt6KyPIm+abfmenyWsNuP3SImP
RRn+VY7CukVt3JpMEQOcZPakt0MzNZUS6fOnbyyfxHP9Ka0kJ/CeVWlu9yoKLhccseF+v+c1
0HONKKjkISwA5OP84HuaQy7Da/Zl+0OB0+RfUnv/AFFAHdeHIjHbLvB3OxY564OMfTjtUMDw
mx0a2t8ERRlh1JXd/PP6Yra50LQ6xL6aPEcO1McYVQOf/re2BRc0Q2TzDxcSl2643HH44wP0
qXpsWivLGr8KOMdgTj8axejOj0Lvh7RxqFw6sSiqoPTJPOO/SlzJbblKGlz0u20yDTyBCOW6
nufx9PYVnzMdrE8g2yYx05NT0KWhh+MI8aeD3R1/kaxjpIUndHa+FCI/EVoT0vNO9TxtCn8e
Aa7bWVzz5HGeGbQSRyxsSoS4nVgOD8rkY9vX8a5J7n09D+DGx1U8kVjESq7QPTrmsPQ7Geb2
nxEV7qS0jbYyMVAIxnHXB9q74xaR57au0tylP8U9S0y7Mf2aSaBSAXX731UYII+uKt0/W5yO
bjJLldutt/uPQJvFsWr2YdcZYKQP4snHBXqCOh96wcWtGd0UlqrmjazNbsInyNw3D6d/xrzZ
e49DU3ophj611Rl2M3oNmIrVGLZnNkUEERzGDzQSNGWFFgLcIwOuKcdBNaWOd8Y20euQR6TF
G093nzowhAMeAV3k9ADyDkjI/CuyLObb5FvWbt/CHhhr67O28tLYxIAQ2Li4XyI+R3AJc4zg
AnPApRV22VXnywv1Knwu0EaF4ahl/wCW983nvnrh8Y69wij881Ujw1odlO2BjvWTZaRnMDg1
JVrEbLwB6ULQZBdwmW2kiHVo3HPqVOP1o63IvpY840a1+12cZdmCIzIyjAyQx79cc10GO2h0
EdskSmKJQARyPX6nvQBX+yLI6lxlU4C9vagDqNPzu4/iIpWGeM29tvwuQv14AHqaLm5riKwg
AMk54PzBBlj+XAFO4y3bSwOMWVo8rf3my/H4AgfpSbRaLB0rUroELbmJT2OF/mRx+FYSaOuK
LuiadPpeoLDPtBuIXYAckFCDjP0PNckZqd3Hpobv3VY7i9h2bOxzWtiYq+iMe8Z7YvPjKqgZ
RnGT6Z9On4U9h2t8jM1d/wC0dMZwMHhiM5wQSGA9e5FRswa0NfRNSDaz4fkTjfHJE2O48sIR
+amu1aqx5ctyKOKTTNb1WwfgLdG4T3S4y4P0x2riq+6fQ4KV48pdu1EiFW6Ec9vx/DrXL6Hp
N23PPbLwYL4tNvQgkkOo5Iz2PX/Gu1VHZLscbtc6ew8HJGgIG7PBOcECl7SSYrRNHT9A0+ym
3sMOD/EcjI7gdMms3OTNklbQ6LUbRbhVlgI3RnI57dx+NRKNyFoRRTcCs46aBLTQm3bq6djB
kZXtRckpTqT0OMGmSSRYjHuf50DHq5BxRsHQ2dNtVhke4VVV5QAz8BioAAG70Hbtk107IwUb
ux4d8d9YErWXhqzGWdxdTAZLF3zHApHrguwHoymt0rRS+Z52Ieqge7WlobHTrO0ByIIY4zxj
PloFz7HrUM4ivOBjA4rJqxa0KjJxxSLIioJwaAHgADsaLE8rOH0m3FrcXlmRgRy+Yv8Auvkj
+lbpkNGlHF5bHB60egrJbh5RL8cDA7dMUkO3Y3LNFiIx7c+tO9hWMqPwjp0J+ZGf2Zjj9MVl
zHdym3FpFjDgpBEpHfYM/meaVyeXUvqBGMIAo9sD+VZyehpFEcj/AMq5pvQ6Vocpd/Jq2nyc
ctNH/wB9R5/pXFhftJ9yquiRuayjBFZeMMCfpivVegqW5nXCiRV3cgpg+hH/AOqsebU1a3Kc
1vEsPkRqFT+6vTn/ABJ5pNhbSxy+kS/Z73RmPW3vzDnOOGk5+nJ5Ht71203dnlVFyne+PLZ7
DxRHdAYjvrIqT6vA2Me3ylenuaxqq8bnfg5WdjktS1BppFsIs5kwXb+6nf6ZH+A5rlgrntVJ
cug0eNdI0dvsgLNs+UlFyqke+Rk+uO9dSptnLdPcib4p2EDeWsUmwH72V/lkVXsWGi1L8Xij
RteIMU4R/wC6zBG/I8frWLpyWxUakY6MIr2dZgsTho92OD2zWDvHc3lZq6OwAEoyOPWrVm7n
OmNGV9hWhLJOlIQxgO9UQVGk2npRsMRHLNk8AdfpUXs0J6I4jVvGV1o2jz6nDguZiluGGQCz
YXI4BC4Y474x3rugjiqVuSLUd+hB4Q+GOrTXNn4z1yZTJNK888dwApWMp+5cMflB6FUIVUXb
jpiuhqy8zx+Zylqelaj4406WcWmn7r+YHaBABsLE4wJDwxzwdoYCsbAh7Taiu7zbMAoMlI51
eRAf76YBz/umkUZc+uJEv+ql34PyFGB3DtyP1qbFFM61duALfT7qVuOkb4/MIfwNFg2FOran
akNc6bdRR4JY+VITgehKALjuWOPTFOwrnMDWIrrVfOh+VLiMRsG4ZXUcZ7Ekgd/brVpC9DoL
aXzJZISrI8a5wwwcZ6gdx0OfQ09hMvvbvGmcEZ5qUUtC/bnCj1BpMZo7jnArBHe2OA7GmSO2
59qiWhSIpEwMVzSWpscnqwMdzYSj+G6Rf++wVNcOG0qSRVXaJ1mpQGZNg6EEfia9WXZdiYOz
OejVjbIe68H6g4NeenZu/c3Y+FFZc4PBx6dea0b/ADFt9xwE7GzuEJx/oupq57jBdW6d+vNe
lSPNq7HsPxeh/wBGs9SH/LndruPpHMNpz7ZC/rV1Fox0JcskjwTXTeJPL9kG6SVVHXB245AP
T/Ac1xU3yr+u579SLbvHy/Ibo3hOySNWvQ8kucv85WME/wAPGM/XPNbutbY6qVCNrzO6tdP0
2yG2GztQfVwHJ/763Vg6z6HT7OmlsMvfDOnaqP31vbqT0MSCNh9CuP8AD2qVXmmcVSFPsZcX
hAaJiewklkKnJjkbcMf7PTmtXNVVbZnM6coaxeh2Glaks45yD3U9Qa5YxcHyvbcVr6o2iwOa
39NiRN23irSGQSSkD0pkGYWbNKxV9LEeozNb2M0i/eEZC465b5R+PPHvQomFX4Tktc0r+0L7
RPDcYBaSZZpUHZI1ALMPQkyHn09q7Y6HlyWh9J/EXwKPG+jxaVFL9ma3lSZCc7HCKVMb7cEK
Q3UcgqOMZrS5yNGD4R+Fdt4YCzS7bm5TBU9I4j/0yT/2Y5J9qluwyl4p8O6o+rxahpIiaIoR
cmabyo02dC2AWYEddvQjkjOai+hSRNL8RtN0Ii1sRJr+q4x5NmrNChPpIBIe/JXex6HFQVbs
LBr3xI18+ZZ2FrpcJ6fafvY7ZDSM+e3+qAz1WrVzOyRymofEfx34Sl3a1aR+ShwzNbsYGHqL
m2ZlX1G9Vx/EvWrCy6D/APhI/D3xKi8qWBNG1wgvbTZU280g+aNXnVVVw54Kyqrg/wCrLHgi
XYL8oltanxtC0tkpsvEekjZc2T5AkVCQTGTgspYED2YKTgoxGhXJLHUY9XtpCqNHcwZjmgcF
WjkA6YPPb5SeuCDyKw+F3KLVlamSNHORuUE9iD3FPbUlIvpCxAJwMgVFjubHiAA4JAb0zz+V
VYnXuWBBgVnJF3sRSQgVzSVtjdHJeJFENvHMOsNzbuP+/oH8ia46UeWs7aXRc3odPP3Hv/Wv
Tt1MoswVXaHTsHJH0bmuGatJM6U7kGn4Mk8Q/hccfVa0cdrEt20OC8UxNHLdFeAHgcfXaOf0
r0aSscUz6G17TU8Q6TLYNjNzbDYT2lCBkb6hwPzrVrmujmi+WSZ8vteMoV3XFxHmN07+Yh2u
v5/z4ryuVqTgtEup9ZCouRT7/wDDG3J4a157f7X5KMmNwg3/ALzb14XpnHQH5jXTGnF6X1F7
dpXKOjXMd7nyiVkj4eJwQ6Hpgg8j8OPx4rkqRdJ7adzWFWNRPXXsdVCWTr2PFJbcwpR6l9bn
YcN0/wA9au3VGL02EMI3+aowT39frWu+5jctxzMo7U1poJ+Q/wA/PFVsQV3kAPpSGNVhTA0Y
LYXJUNgKrrI2emEyR7dcH6CtErHLUfQX4X2LeIdevvFcy/uIQbGy9CqH94478nuR/wAtDjpX
R0PNm+iPpANgY703otDFGPq2pJYxl3ycDhVGWJ7AAc5JrFspI8+1DwffeNBE2pXMthYZbzLG
E4abkFTLICBgjqpViv8ACAaSdirHeafY6D4Et0hh+yaWkzCNS7pG0r9cF3IaR++CT+FXv8Oh
L03OxjlV03Jyp5B9fcU5PlRktR/yuCrAEEEEHkEHqCOhHrUxlfyBqx4v4s+E0fmHV/Cgisb9
Ms1qVAsrsd0kj+7CzDI8yNQM/eXPzDdO2wtOp5Fdav8A2NfnX4oZtO1nSZI/7RsJHLbrXARz
G2SJYGQZR1JA2gEDaCbfvK66CPVPiPo32ZYvGmjrnYiNexqMfaLRwp80+rxKQehJXBz8nOTV
1YL2IrSWK5jS5tyHimUOjDuDyDjscdR1ByDzXPqtHsb77EEbD5Rj07/SlzJHTyO9jxG9Nxea
4l2lzDJKk6xRny5EcBX/ANSQq8qOc5Yq3UjHFCmr2NJYSsv3sdYv9Nz2uGZlXL/Ko5+YhQPX
k9qG3skZ8rVk9GY9/wCJtLtc+deWsZHUGZWI/wCApub9BWbjJrY2StocR4i8YaNc2klrDdLL
NIF2eVG5G4MGBzgDtntURptS5322LceZcqI5fi5oEL+U73BYcMfJOAQOc856+grt9lK10cza
g+VvY09P8baNr7/Z7C4V5ipYIUdGIXk8Mo6D3zXFUpySvY1hNXsma+lQZuZ5gPmYRjPqAPT1
B60Q1WppM57xLb+ZNdoe9vE6gdyrc/pxXbDQ4me16TI1xY20ncwRH8dgz+tVezuTZPRHnF3p
WnHWpdSiG8kDcoXKeeOGkX14wP8AeyRXJN66HsYdOKs9jr7fUIEG65zGgIAdgQoJ6bvQfXip
Xu69TomtNNDC8V+DRdkappaqmpwjK8ALcp3ik7EsPuP1U4GcdNf4icX1PP5uSSaWxymn31vq
kKzp8mSQyH7ySKcPG3urAj6YPevP5XCVmtD14y5o6FmWBOoPFdESHoRiRUGPSrSMCqbgE/L+
NNKwEZlCnIIFUGwAhhkVNrCLkGF69elC0B6FbxHPN5EWi2PzX2qP5KY/gQ481yewVeM+m49q
2R51SR9B+HtFt/DtjBpdsMR26KOmMkfec+pdssc8/lWyOCTOgknEYJNTJ9ASM6FDK+/GSens
KwNtjzL4nfEi78Fzx6fYx2ySPEJftFy/yJuZlIEIKljhfvMwUehraKsibnDTy+LfFmkx6rqF
pZa/p13uVIIVWK5SNsqZIlb5Cp2nGJN54INbJW1MW+hkWbr4fiMqy+JvDkEYEbPNHLLaRFjh
QfMEyxoG6MpCj+8M5o0fTYduVPU9L8PfEXUfCsqWvi5xeabcbfsWtxIBEyuBsS6EYIjdsgCT
hW6gsMmlOC6aMxTPoRZldBIhDKwDKynIIIyCCOCCDkEcGso3WjKPOPiF8NbPx1bbyTa6nDG6
212nDAMD+6lA/wBZAx+8jZxklcHOdr9BbE3w+8yfQl0bU0CXNghsrmLOflVdqtyOUkjOVPIY
DPtS1QvI8r8GQvpb3/hqbPnaLcMYd3V7SRt0b474yOmfvgUnG5pF2Pm4fFDxDIp3TIuRldkM
a/hnB6UvZxR6yvcxJtW1G7kNxNO4dm3kq2wlj3+XGKyajHRbnbao1ZStHsZd09zcNtkleXnB
3M7fnk1opRS10+RDpt6LVhFpvlqQy+4z8oJ9x6AdB361PtNbRX4FKnyq76E0cEVs3mSyIM4w
pI4x9OfwqZSlskCUYPmbORv2D3EjIcqXJB9QTXoQuopPsjxqvvTbW12dL8O5TBr1r/tl4/8A
vqNx/OoqL3H31Maek0fVek7452APBH04FeXFWR6r8yrf2b3WpMkXIaDbI3UJySMnsT6dTnpW
nMokqnzbHbJLcPaxWMZEUUcYjZh99wBjj+6D371nKfY2jh1EWCKG2ARF4FZXudcVy6IguLmC
7V7TgnG107gEdSP1B9ea1XS4qjsrLcwNO1u50KX+xr5i42mSzmPG9By8bE/xIOg9PwrZrltJ
HDC0pcrOP8P28WqeINSZcpZK8bFB8ubhkHmFfRWPJ7kkVlXaXK+56tCHLzKWiWiOm8XWaaJa
C9tMlQwV0Y5GGOAw7gg4H0NZw3syqia1S0POl12RxyMfTNdNrHI5DBqUzHC4Ax1ot3C/RF20
laWXY75JHyj19cfT9fwosgSvodDGBGdvfI9v0qGBrWqjO98BU5Oe3v8AgOf1qFuRPRGj8LtP
OtXlz4suFygLW1ipOdqIdsj47FuntlsdBXSlY8ecrvQ91g4ye560XsY9TJvr0PcJaKcyOfuj
rjuT7cVk2bJWOvsLPyV3HrVWsQ30MHVfDumahd/bbq1t7i4RVQSywxu4AOVUM6kgAknjpRfo
h2shXuVbVItPiAWO1tzK4UAAM5CooAwBgc4x3rRvlSXUi2tzUu4o7qNrOVRLHOpSRGG5GRhh
lYHggg4INbQ0V2ZT1aUTw/WPBupeBYpE0mBtd8NTAifSnPmXFqp+99kZ8+bBzkwtypHykH5q
V1e6C1tzC8NeIj4GiXVtDuJdW8JOQJ7N2Ml5prdCYg5D7FJ/eQP8wAyufvVVr6oTdvQ9+sPF
sXiS1jufD228SdNyynKwx9j5p+8JEPWHG/12jmstnYXocLqnhS5uNSF7/bscGqBkxGPLjjKp
krGYRKHYZ4+bccE5BzW6dlaxk0zD1/S9dsvFena41oskMsK2V7LasWQ7yQZShAeNFBGGbd90
DcMCnpaw02tz4at4L+X7kSjj+IgD8ATU2R6CqyWtkakGk6vP8qtFGD/tD+gapso9ivbT7pGi
vhK9l/195GhPZcn+W0UuZR21Hzzl9ocPBqs217l5MegwPwyW/lUOpZaR1LUJvVyY4+E7NBw0
sh+uP5AVzqrO/wAJfs+7ZYttAgCxsET517jv+OfSutVH10JdOyPUPCXhtLacTMqqygkAADAx
17c84+lE22rGSXK7nUW87apqI0rTGzMMmWYDdHbrjLFiONw7AkfNgDLdOZR5dzW7eh1dlo8W
iK9tbkum8sZHOWkY4Jdj79h0AH4nCS7HqUlZF9LqOPhj+tYM6CP7YozgZzVRIbsjC1uwlUDV
bD/j8tRkoBxNF/GhA7gZK/lyQK6oq/u9zhqN2v2KOvpDr+jpqVty1ti5iPQjb/rUOPYMG9xn
66xV04Pfoc9N8koze1zh/BOsQ3M97c27bleRMdidq4Jx6E9PpXDilyumvM96E1KMnHujsPEk
51HTpoWOAo3j/gGG/LiqhuFV2ieURthcjn+ldux5d7lqJ95CqOelJotM9M+FPheDxZq11JeL
5llZQhMAkDzpOFCkYIKAO2R3xngihI8+vVcZWjoZ17bRHxDPpWlSSSWNjJ+8eTDNuQjegcDJ
TzPlX+9hj2oaXQunUbV2ReN9SGi6XIsJxcXZFvCO+6Q7SR64UntwSKSiOVS6Z9C+GtIj0PS7
XTYRtW3iRSR3YD5mPqWYsc+laWsecad9dpp8LSscKilj7+w+vSsWbxj1Kfg3RJpHbV70ESz/
AOrQ8lIzyM+hI4A7L160kr7EyfLoejswRflGfpz/ACrVLoc19Twnxj8UINGjZNGa0v8AUFnK
tCZsrCFO1mm8vLA5G1UJVt3UYFVGCubSemh5z4Z+IviAef4kl0pLi0kdhcGC5LS7Y22s1tE4
LMI8ElCcsB8uMZrVwTMXKyPojwtr9h4ptE1LTJVngk4yOGRu6SJ96N1/iRsEdsjmsZy5NF1H
FdTsVA4B49PfFEe4M8M+IOn+DPDmoJreoztYXr5EtrZkF9RTGPLmtVB35Bx5pEZ9ZB1rVO2x
DVzw7WvinLrsh020WXQtHTOyz05SLuYYwGnaFcpuGMpHtHZpGIyBJ3C2nYo6bo+n3KF4PDWp
X8T5JndcyMe53NIW3D2IOeuTW90t0Z2vszoNG15fDVwi2N7rGihGUNZ6tDNNaEDqrF9yxgjg
Osqbewpegcvmeb2ulgnauc9gB0/CuY9Kx1Vp4ehcfOzEjqOn+NZy3LUDVi0S1h/hL/U/0GKz
vY1UEh72ESfdRRjtis2zaKsU2t1U4UAcHgVyyeqNlszn9OjG2IuMhJCPyduK747I5ZOx6fom
mz+Ib37BbyG2XaTNKOHWMYDKn+0c446Hk8A1p5nK9j0W/isNCtrfQ/DwhSEsxuTGyu5CYx5k
ikkyOxJZnOey4HFKTsjahB35kYeo6XfuubCaHH/POVWH1O9SeT/u1xtnrxb2OQudH15DkwQy
H/pnOB+jAUcsTXmsilH4gn0e8Sx1i3ks1lA8qZyGjd848suvyj2yR6HqKmdJqPtKPxLoYOcW
7Pc71L0KMqdpH+fyrmVZyV9pr4v0I5G/R7GR4I0K31m71jQHeSO2eJZIhG20xC5V1kC9QPmx
gHjgV7FGXOk3ujxMVN0ny9zwjwdYS6YzmLorvE4OfmKSFO3Q8BgTxnPqKdampqx7eFnaCZ2v
ie9a1tBETte4wMA87Ry5/E4H41y0oG1WVly99TiIn2DIrtZxlxJhZW8l0eqrtjHfc3AP/wBb
nIBqGZynyo+lLEj4TeAzPJiPUbtC47Mbq5H7tT3/AHMeCfTYffJseRbmkeWeE4U0DRW1O+fY
bpvOeRjlivPlj3dyWbHUl/yNjpXunmmsDUfEmsaRdtG/lXl0rWlsoLOLaKVPMuGAHRzuO48B
UJ4UZrSOi+ZjJ3fzPuuFNgyOgyPy6fpWMtL2BHGeNfF2l+DrP+0NX+YbsW9uBl55VGQFU8bV
6s7Damc8kqCoxvuU5WPkLxJ8U9f8YStJcXbadaMT5dvG7KoXsojQhpW9XkJJPRR0rpUUvIyu
L4f8K+K9UK3OjJqLLn5biW4a0TnugLglfopz1oulsCR7DoXwfj0zSr7UfFaK80MbPBFbXMyr
uwSGmkj2F3kkKrg5A5Ocmsr6lvRHVx/Ca60DSrOfwrO9rqccaSXFvPI72t47gO6urMwhcdFl
jCnHDf3hqnYw+LQ4WWeGyvmkgM3g7xKDiSJx/od6+cgHP+j3CuScMuJOf4jzTspDsdffeMvF
VxYhNXns/DUUXyzahHKsj3I4x9ljf/U57k7mzwi4qVEVrHn+meH7jxQ7w+DbGRvOI8/XNSL7
2J++0ZlBkkLDOMBRzwvem2logUep6VeaXD4UhtvBHh/bLq10FOoXwQeYEb/WMx5KgjJ2bhsj
C/xSA1UFa7MZ66I9l0jSoNEtI7K2GI4ExnoWP8TH3Y5J+uOgqpPUUVymjbxiT5XG5W6gjKn6
g8GoY2rnxzpOnlsEPsIA3ADJ/Ht/OuZ6HqK+x08dpHHxuJJ9SAfyqGbok8lQMDNYy0NEiB4l
XsBWZei2KUqDOAMYrKW5afQ5KJjCGXAAjmbHt82a74K6Xocct2vM9U8NSpbxTaLfxm3n1218
yzuNww4BYeVt6h3GXjBOJANuM4rZLRnI30RbsNNg8PXNzYW+WEUuPMYLvYFVb5ioUcEnAxxX
LNvY9ijH3DZN4F5B2j61y+p0KLQ1tSc8xsDjtVKRo4kkv2LxBbvYalGrRSjBVuhPYqf4XHVW
GCD0rog1fmR59SLvbseQ38N74JuFsLp2uNNlOLS6P34/SGcj+IcBWOMj26cmKoe0XPS0ku23
3G1Kq4tRnt0O9+D1xv8AEeoFzzJaQ7PdUkyT/wCPV24Wypq3p8zys0japrta6OW8OWCQ3F/D
jDQ39wmO4G84Brtkjrw82qaR5v4qv11C+dozmKD90nvsPzN/wJs/lWS93Y1lLmdzER94wKNh
N9j0jwBoB8UeIbOxZM2tji7uT1BC4ZEbsNz7VweoJqOpx1nbRHb/ABc1hPFHiGLQy4XT9IXz
rttw272AL5I6FExHg8qXfp3e+xz04/aOZgg/4T+6kvbkPB4Y0RGkmZVI8/yl3mNVGCWdBjAB
McfA+ZwKPI0k+x6BYXEI8Y2WrQ4ax1PTlh08qu1FiC7jEo427wSduAQSoxkVe2iMTpvFXjy2
8IyDTRG17qUpxDaxn5iucI8hAOxG4C8bmwcDGTRGLE3ynieq/DHV/Gt4NT8Q6hskcYW3hjBE
CZyI0ydigD7zAMxPLFjWzSgiE+Zno3hnwP4f8MTLbafbfbL84y74mkQZ5aSRhsjAxnCgHsB0
rBytsarTY9njthAAW6jsM4FYt9hpWMPWUa/a00/GY5pxcXHBI8mAhhk9BukwoHftWkU2/Ime
mx1AvorRJdQunEUECMSzdFUcsx/9BXHPYcmtZaaIxR4zq97rnxUVrbSYILHSGLKb29iWVmAz
zDE4IBP94A7c8sMGkn2L0RW8O+D/AAvZ3y7/AD/FGrxEeZPKTLFEw9MnyI1B4UfN0HQim/dJ
1k9D1Txl4tg8DaQ9/cmGGcrtt4WZUBc8AAdWVMgttXGOOM5qYxcndkydlZHhHgn4h+GNAimv
J57nUdWvGL3EkFpcSEljny0Yqq4BPLZG4+wArremiMUup2jfGexKbl0zWdpH3vsRx/6Mz+NR
a2xTv1LVj8aNBHEsepQMD92TT5yf/HA9LlbBOxwFv4VIALXMm3A4QBe31/XFcVz0+Vl+Pwva
KfmaVj6lhn88ZqGy+XqWh4esk6B/++2qG+xS0Jk0e0jHyp09WJrJt7GiJRZQIPlRfy/xrjba
Zex5zYaENY8WrpWP3U0scrhegiCB5OnqFwfdq9Sk7xXojkqO12ez/Fb4dRa/bDVNMVl1DT41
EccbECaGI7liVegkjPMDrghvkOQwxs3bY5drHm/h/Vhr8YvZSfMmVVkyCrCWICN968EPlfnG
MZrgm7Ssz6PDR5qd0RapcxWhIaZQR2LDP5Z5qIxbOluMd2eb6n4vuYJALHop5YjhvbHofWuy
NCNrMxlNdDqdG8ardKkdwhhlkwo4+Qn2b68YrKcHSXMtl23M1JT0tZnSX88OqW5sbsZinIXO
eQ3VSD2IPINcccRronbqVKjpfTdWHfCxZdO8VpaycO9rLG5/vBfnVh9doPtyK9Kg07uPw9F1
uedmqXuLqkjmfEerr4ZtdbvEK+dNqU0MBzz5khPze4RSz/gK7t0cdKVoKx4zp92JIueWHJz1
z61i1Y7IsliugrfQ5xQ0aLRv0Pqn4QwJ4S8KX3jC8AMlyss43HGYbfesSZ5x5kgYf981ku55
U9ZWPGPA/grVPiRdy6hcM9rp00zS3VyQR5zMxdooc8OwyQWOUTqcsAKqzWxpdRjZHf8AxA16
CCwXQPDqmHSdOaMXrxAMHgMixyDdySuX3SSk5kOSTtFXHsY7ol0O1uNT8PnTYOdU8I3YaE5+
aSzkPnROo7ny/l9CY+D2ol7oLsd54k0GG413SvFltGzLfwi3nIG4K3lkwseMKcMybuOVHGa1
gzJ+Z0Oqx2tihe+uY7CDGTJJIkTY74aQgAdsgE/Ssp3bNVZI49fir4Z0MG00OG71QqcM9lbt
IrsectcSFFc57gkehqVALmTqvxa1fYz2+ivZxjrPfXMUSoOm4oATx1xnnsaFCz1C/wAjxS78
Q3d+8mo6nql+81t+6tr20jZbVBwxUvAvlv8AMcMkmMDHPNdKSRm031PU/h9da38RVMWt3UNx
oGnOJZrlYzC1y6r8sDupVGVR88p2gj1JINYyeugfCdncX+p/Emc6XoAOnaHbHy5bkDYJFXjY
gXHy7fuxLxjmUgELS2Fa5T8XeMdK+H1kfDnhou+pMNrNbRGeaNv4pJCqlTKQSEB+5nKgBRUq
7l5F6RR41pHgbxNrs5v/ALF5sh5WbWLqR355zsJYjP0HoCK7E1DRGN7ux6nZfD7xi+0vfaZY
4HKw2ryEen3ztb6g8dqybux2tsaD/DbxG/39fCk9k0+IKPYZfOKq1hXLFv8AC/xHuA/t5CD1
J0+POP8Av5ii9hpi2/KJ67R+teeeoSlcGgY7HGajYkQLWTNURsMcVzOOpTODk07VTNqPiTRT
PFc6W0CQtAnmeavAniaLB8xFXDyBecdPb1KaSjY459j1f4d/FO18ZI1nchbXU0XJiz8koH3n
gLckAj54z88Z4IIGaqS7GSOE8Y2X9ieJJ1iULBqEaXSqBhfM5SbjsWIBI9TnvmuHER928d7o
9jCza9zYz/7MsZfn8iMOOc7RRSm2rHdJJ6tHNa94fSZQYgAwyQMcfT/CupSOaRhQ6FLLZvHy
ksJEkX1UZx+OPzxWt7pxf2iHsrdDrLFBqNskuceYoJ/2XB5+mGFeNyKE3Seluvqd6leCS7o6
Dw9c/ZfFOlzY+aUTwMfQshx+XJFdmEvFyi9uh5ea291+SMDxZ4R/4SHUtd8Ox7UvY5odUsdx
AVxInzxnsu4Ptz1BIJ4Br14yPDpSdrI+czZXmkzG2u7eeGVSRseJwevI6HI9CuQe1ErdDujK
x1eleBte13/jyspUVv8AlrMPJjGe+6TaT/wEMfaoaS2N3VsfZzaPbR+BrfTr5Vkt7OC1FwkZ
JSTyZEMqgjG5XYHPTdk561ktNDzG7u55zr3ie6vLBktU/s/S4UKqqYQyJ0CYXACEn7qjGe7G
qk7FWOm+H3hGOTQJ/tqDfrMTRv8A7Nu6lUA9M5Lnv09qlO7LR5b4X10eCbyHV9QLCGwEmja1
sBZlMDbbS4Mf3n3YXldx2yZAIzVONyHpsYviXXvE3xHmUafpt7b6Rbsxs4LZvIBU4/eSuHQP
ISMhR8seSFycsdPgRna5LpHw/wBenIuJNGheckYl1W9M5UA9fLy7cdRg59BWbkjVRsek2XgP
xNcKY7vVLbTYiT+7060XIz2DydAPUANRzWKsaWnfCKyW+iu9Rvb/AFOSFlbZdSqYWK9N0QXa
V9VOc+tRfUctEbXkF7NdN0tEhOpXMxQIqqkcQbDybFAX7q9QOh61u5WWhh1uc54+8aaD4StF
8K2qPcyKoM1vbFYwe5NzKOI/NYbpFG6QjjbjFJK2ob6I4LQ/FHiX4k3SeG9Cki0XTohm4Fgv
MUJyCZZzlizglVVVj8xuvAJGO5Wx6dug0qdPCvhGNWkiUJd3zgM6kY3u0mPmk65J+UPhEGRk
dUFyK5yyvJ2Wx7DZ2C2cKqSSEAXLH5mIH3m9SeprJu7Zso2B5NuQBj0pbAQj5jzV30ISNWDq
Me34VmXY8KhXy1XaSQFGM9cYGM++Otc1j0h7sIwWJwAMk0hN2Nd9MngjWVl+V1DcdgeRn04q
3DQaKBGOlcklbQogYYamo3KTsVfht8QrOK7m8NXQS3uPtEz282/i4dnOY3zjbMABsGdsijC8
jnsUbJHG936md8Rvhhcy37eIfDW2O6BWd7YfIXlUljNA4xtlY/fQ4WQ5OQSc15ENcq0KniDx
Bb+NLex1WH91eWTG2vrd/llgkYDKsh52lgSrYIIPXKkVz1Y6Ho4X3nbyZXifjIrjguVHtdLD
pFDjFdOxz2IPs5RsjvXRHo+xlbp3MyxkW0uJ7U8Rk+bF6DP+sH4Hn25rCtT5mpo3g1C8Walh
pV1d+X4hUgQWE6SQICCZArhZWYg8DaDgdT7Dk9NKlyK/c8THT9quVdCP42303hXxBpviWyTO
+B0mbICukTZMZHXLRydTwMIe1dDi7aHk0Xy3R6JpGrJrFvFe2r7opkV0OegYdD6EdCPUVi5c
uh37m7uYD5zmnfUTH2afavDmo2OctCtwAOo2481cD6dPSk3ZmLVjw3xg/leF4AwxPMo8lQev
lIzkcd3QYUddxFCVzRbH0Z4Z1S0u9HtdQVlWz+xxybycKiCJeTngbcMDn0PHNFrPQW2x8h+K
7qL4k+KDHpMXk21xJGjsu5Tc+Tn/AEqdM7d6pkRkjIUAE7ia1+Em9z6w0zTk0yBYIhhUUKoH
oo2jr/nOalsFozUTIIXPQVzvc36ASFyRVEGPqWqR6VaXN7KQq20MknzELkqhIAzjOSAB6k46
04RCex8veIPi3ctAlh4WLpuiSD7QI2FwXIBMVsrDKsxOGlwWBPyYPzV0OyMUrnf/AA5+Adt9
mGpeLd9zdTkym18xhGmTuzPIrB5ZGzl8ttBJB3EVzyk3pE0+E7nxL4n8J+BrJtI026tNKacf
OLBFknKjII2wh28wjKiSQ5GTg55reEO5zyfRHIaB8R9O0SL7N4a0XU78vtZppEW3EzY4dnkL
MRycYUD0xmtH2CKsa03j/wAZ3wJi0eysxj5ftN47H8ohj8P1pWsN32Oal8U+My5F1f6Lpv8A
shBIR9PNcdfc0yLMxL3xtrMGRN4o0+IjqIrW2z/wHEjE/lRogs/Qxx441C9Plr4i1O7YnhLG
zwSe2NkBP/j1K67Giiz2OEZjUjuoP04rhszutYpCB9S1G10yPkSv50xHaGLk5+pwPf8AGmkP
oeleIpwiiMcZxwOwHFbvRCWhx4UflXE1e7NEV54i2QOCRx7VSHcpeOfh03jawsr/AE8xR6hb
24UlxhbhVB/dM64KOjjMchB2EkHjp0rY5Xo2cp4Z+JV94edPD/iS3uFuLdgomkOZlRjhfNXH
75OwuI2bcOWBPNTJPeJS992JPEmnRNfzaraqFuJWO8/304+UjpnIyD681xyk3o9j2qVNU1dK
zIrVhwP09KwtZ+R3ovSYPFdKZDQ13CDn/wDVWqfYxatqc61qmpxusqbomLISCQcHsGBDDPfB
Ge9VeyOaUkr33OF1nwp/Z1nKulS3EMTbWkg812hk2HcCyEjOzqOxxzmqVVL3Tzp0k05I+h9e
Nlr2jaLrd5HHcw2k8DSLJgxgyp5DMytwfLlw2GyuQMj07oST1PDScJNHIyj/AIV5qX9nTr/x
J9RlaSzl5At5WOWt3PTaxw0ZyODkDG7HPVp396Oh6NOfRndR6nATgZJHByf6VzKX4G3K1qa3
gDUBf6hqdjIAAFhIUf3HRlJPqfmAP5dK1Rzz0PHpPDF1qfhiRLJTJf6VfSzwxgEs4gdlaIDu
0kTEoD1YgDpVR8jTocHompXV/pk+mS3a2nh21la4ZnXZIskh3m05IJEb7mEYHyk42twK6YxV
rmDuafhvxpaaU/8AxTGmy6l5Q2vM7iAZY84ZlZ2zj+6uB0UZzWfLcpHpEfxC8UyrmPRLZevL
3+B+XlD8cEUONh37Izm8XeNJ8vKdF0qPu0jtMcewMmOPwzWXKi7u3Y5LUvFd+u4X3iu3QHJ2
WEMJYjuAUDsD2HOfanZE28zh9T01dYtJbmC31XU1IIGpXxcQxYIyyByoIUn7oj5PGKuNkDR7
B8IPhpDZtDrN8TPeSK0qM42pBFkgFQTgM64YueVXgY5NYyfQpaIX4p+KZvGki+H/AA/aXuo2
ts5NzJCGigmk+6qeaSAYk+YnI2M2McLk3CPVESemhg+GvhJ4jyDEmn6Kh53FPtU2evUcAjoe
hFbOfLolYzUerPSk+EF3cADVNbv5UxgxWwjtk/AoCR+I3e9Y7mmiLh+C/hx8faftl3j/AJ+L
yeQf987gP0qtjM17X4T+FLUfu9LtT7yKZSff94zU0B0+n+DtG01cW1hZwjr8lvFnP4oabegH
V2UMdvgQqqDuFUKPyAFZJlPY/OGL4satCgRbuQgDHMMRPHQZK0cp1ucX3+4+m/gR9u1yzufE
2puZTMTa2wZVXEcZBkYbVAwXYKP91hTSsTfscD8ZPiTNo+uDTrGWRPs0K+ds2EeZJ8wByDyq
bc/WrlFyVl8zaLjH4rnkEvxQ1N+BcXH1BRf5CsfZSWxpzQ2V/uKq+OdZ1KaO2tJbyaeZlSON
ZW3M7HAVQvUk1ap2WphKSWiPoDwrqvjXwpKlvfW19e2UOTPH5aTBAeXeGVTvJU5IGWDYPy80
eXYyt1PQfGFvpniHTI9YXFw8MiC3cEpNFKzD5CQQwUDJeJ8jjkVEnbRG1Je8rHMXbiQ46CuC
W57qRjyHyHOQfY1BumRyXqRjLnHfp/KmglJI5/VPECQxs5IjjUZZ3OPYAe56Dv7V1pWSPPqV
N0ijb/EK1tbWGOWyuwuwEyRrG6Mx5LKd4YqT04ziupQ0PGlN3sKfHuhz/JJJLCCMFZoJFHPX
oGFc0qL3RpGrbRr8z074az2fi/w7qfhqORLpF8xUwcrtuFLRfeGVKyrzkZBGR2NdFNOKszzK
1ufmR4zL8SXn0Q+E71BLEsixPd3GWe0VWwVjVsM8kZUiOQvtjBwcgYrZX+RvvZrQ0fC2t3Wm
SQR6jmfTrmR4rTUMEJL5Z2kFj1APG44PBI3LzXNOmr8y0OmMnsz2nwTqIs/Gj2oB23tj16fN
Cd3HrwDmoWmhE0YfxQ8aD4YW19Z2LKNU1W5keAA5NvAwBNwV/hbLOsXHLfNyEIO0UZXsj5p8
OeCNY8U263UcGIpnZjeXD/uyd2GKpktI+c5IHJzk1s3ZDSue/eFPhBp8EHl389zcylslo5ZI
Exj7oSNscdSxJJ9qyuzS1kd8vwf8MbObaVj6td3Rz+cuP0qWyV5BZ/CzwrCxH9nwyFTkGQvI
c/8AAmOR7VCdmXY6WHQ9L0vm1tba3YAjMcMaYH1VQfzNNsEcb8QtR8jwpvyFE8sS8DA2mTPH
oPlGKcdtBWOT0KS/+It8dIs52ttBsBCLxoTskuNoGyFpAcgOV/1a4woLyZGBUJX3Jloj1pdQ
k1W4/srQkW3tLb5J7gKAqhfl2QgDbvxxuOT/ABYGMnfm5FYytzeR6HGgiURoDhQAMnk4GOT6
nuawu1qa26CtEzcdPpVp38iZKxE+y3G6QhR3LHaB+JwK1t2M9DEuvE2l2gPm3lpEF67riEY/
Dfn8KfKJ2Rz9z8VfCumoTLqlq7D+CFjO59gkQc59jj61LT6Ac8nxvtpZAunaVqV1HuwJWWKA
EeqrI+7n0bbRGHfQcm0tEfCes+G7nTddn0CNGNxHdtaxqerN5myPHs+VIPcEGjYv0P0s07T7
T4f+HYbI4WDSrTfMw4DGNDJM+fWR97fUiqSuarv0PzV1fUrjxFqFxqko/eXkzzEEj5d7Eqv0
VcKPYVa+41hJLVooNbSDoAPxFLbqbOonokfRX7P1npGnXzXuqmL7dOHjsizriHaP3hYH7kky
nbC56gOowWGc5aq19Tme9z7DngJRZ4CN8ZyCDkEemRxx2wa5rOI9EeP+J7S2k1YNa7o/3Ylu
YlP7kzn7j7Bx5m3JZu4x3zUyeh6OHh1e1zEniywNcZ6MtNhrQ7h0z/KhEqVjIvLdVBLfwgn3
AFdMYN6oxnUsiLwvpMN/HNe3kSyxyN5aJIoZSF5JIYEHBIA+hrpfupHmX5mzan+E+hX6faEF
zbNJ8wEM7qif7kZyij/ZAwO1bQbOWas9Dj734ORk7YdRukHpKkUv64StrsizOl+Gfhyb4f6z
te5+0QanGYeYhGVmj+eI8MQc/MtY82upFaPu8y6FNvhppqeKL+a8X7Rvka5htnC+SqTneWK/
xurFlAY4HXB7EpOO46LutTv10ZJrd9JvIhc6TcdAoCvbsOFaMDAUqfmBQfUcsDi5aG9tTzTw
to2o+EfGNnDdSPPEkwignbOJbedGXGTxuUlQ6gnB4HGKm19V3Jl2LPx30iNPEKXbov8ApFlG
dxAJLRM6n6YG2tVKy0M4ncaVaJo2gafZgbGkjEpHu3zn89woexasjptLvbWFCxmhXnvLGMeu
ctSWxTZpTeJ9Kt/9be2cf+9cwj+b0mn0M1oYI8Z6JFISNQscHP8Ay9Qdf++6z5XcvmVjj/En
xS8P2kUka30c0pRgBbBpiCRgcoCn4lsDvVcjFdI851PxVB8S4tK8LWiz2aeYkt7cTqkUccEC
b2ZG3t0XJVmCgnZkZNaJcugX7HqcvxC8IeC7QaL4bRtQIzmHT4zMXduC0txwjM/dtznsAAMV
UF1ZnJp7GfH4+8VpCF03SLHTIHyFN5cZYZ/iKR7BkjBI+Y+pzSceZ+QLRHPXvjTxHg/2l4h0
rTCOqWkULSY9vMLN+S5pqKQrP+mca/iGLUSy3HiDXdQxwVtUmVTz28uPGPQBh9avRCt5ko0S
y1MLL/Y/iPU19bh5Qh98ySN/SnohWSNW28LXk4K2Pg+BFx8rXc0eR7kFWOf+BUm7bILI6jS/
hv4pvCqPHpOgw9CYIhcTgdcrxsB7ct17Vm52NIwPQLP4IaYcPqF7qd5OCD5guTAAc/wxxAKB
ntk4+lCkyZaaI6zWfhVper+JrPxacx3VmcyxgApcMqFYJG9JITjnneqqDjaDQJOxwH7Q+uSa
XoI06MlZNVm8piP+eCfPIPox2KemQTWkDbSx8TWlpGhww445/nVvQZ0EOnQsDwOvcViWj6i8
GeBdN8eeDYLJgsF3ZSzJHceWGIJkLlZF48yNgwBBORwVIxWLetiHozm5vhX4l8K5mgnSK2Vg
DJaXcsJxnA/dNhSfReQenSm3oVHWSR09tC9spEzvLK5y8jnLu2MZY+uPTgVySdz3kuRJIfIM
j/61YFXuRZ2DrjFOJLRyWt3gjjcMQCeOSBjPX9K7oOzsclTRHAL8XWso1sorOJoocqCtxgty
csRsIy3U9R7mupx0PLUrN2PWdH+KuhXVpCt1crZTbBvilEgCN3HmBNjj0YEAjnimo9iJM6iH
xLo1+P3N/ZOe2LmIf+hMDTsKL1Rk67f2iwrcQ3Nuz2kqTJsniOSpGQMOc5B/ya57e8bS1ptG
v4v8RaZoc1p4guncLcQmJY4YzK0hIDgcfKNgPViBgAeoGrjzI4qMraHm958cIbXedPsJ5OuB
PJHGufUhS7YPcAA1il0Ou+pJ4x8craJo6XS41Atb3kiw48uAOykA7mD4wcpgZIXc3BFdSjaN
zJvU6v8AaJuFt49MvRG8vmNPEdgHQrG4yx7HnHUcE81zxV9hI8N8VePNb8ZNb6fZQtaQqEiE
Vs7M8h4VTLOFURr0GBtXk5zW2iLsbVv8OdQsx5c+laVJIvB86+UPkdSwxnJ755qdOiBxNe28
A6ln9xoejufVbtXx+G0n9KLrsC93dDJ/A+swvzo2kAnuJiR/6Bx78Um0ug79LL+vkU5/hvrN
0jC6ksNMiI+5axeY5B/2jtA47/pSUirdtC9beDrnwxdSRaVby65LLarFI90YYbWJHKsyHg+Y
zBQGXqF69cVPNcLHV6H8MNf1HJub6DSISebfTYFLAH/ps+OffB56Yq5S5VYzUTvrP4H+HgVb
UzdatMv8V5cyOPwjDBQPbkVjzLqW12Ozsfh74a0z5rXTLONsYyIVb/0Pdg+4wa0VmZ2tsdND
aR2yhYI1iUdAiBR/46BT1JsyYwnuD+tMVrAsW05waluxUUPSMs2B1H+elc123ZG+yNeKELhj
1H+f8/U10LRWOZ73P//ZiQJUBBMBCAA+FiEEFGwxWoCmJXyP9tsh1gQDlbSMdeMFAlqTSEQC
GyMFCQlmAYAFCwkIBwIGFQoJCAsCBBYCAwECHgECF4AACgkQ1gQDlbSMdeOkFA/7BG9x3QCj
ZyT1tMcC+QsBmfb6lG1IWAkLt9CS8UIbQGm4SdkRpuL1MW7opnZkcOnMjc4iU1JNMWKqjQJW
qaxcWFUIxId6NXYbn0YFguj+f5bT1HhVcm73cPU+6hC4fJPaeyMwmhFC1Lpo2v/lUAxKgqbU
Fjc50Qm/mLfpIo2mYrJJGWLgnH/myIisS9Qk1VZ83SuLo6uec77FGPASErJnf1rwTH8J4DRJ
H0l7GbgLRO8lLFbyNOpBofBTzV4aDHOaceDXVGNZsmC6+yZ3IqBPh4F9A+x4wrpnW0pfuNG4
wHOLyLMy+esHv7LHctnDrPlr66OhdKxSEAEEv+uYRoPTu0ZXCY2uQfoRF+NBgEBfMxd8tSky
RlofGdAAknF6D+A1XNaEv/zd3sibapBdzEadFHSLJ1JERvFzH8LtI3OOD2rS8uV6G2SbJ1GB
2ACGdmZAHyBfqYzV0NoBV33W4Xzlz/la9BUQ4QUwQrQlD5qUzgQAUTBE2xgVst6L6PWs6aSu
usxnbZjC9PijnrUge/XF4RewPe5x0vApigVfG1JfWqd8v/9WoIQ88cHKvrWMK/RQa59UdxDK
t52FIuXO4ty4Ucf/X0JgPykVn0M8/1iPG5J9ZQFYH7O7q/0ibrd17lCS9mYJSNR7Qw3NJacQ
ljHamFqrSccd2SQ8EpqxTxpZgLC5Ag0EWpM2bAEQAMgMMitPKM0h0zG96+TC3uGZgY+6Apc6
d6EaZcclgIbshr3zoneXA2waVhRxlLSwjAvA4rv8SPjAQOn12650NMKc6nHIEgESDEbupzH0
Tpc6E8JXINxQCZrmwFcLQ+aceD/ZV5gSYZvlC3svaSLSmJihOjp/o/lfDukPKFpOfDVqvFcc
YY+dVgTkHg6HSvmndw9F2jJAWlYFbGWB2gTSfb4OnRAcHj50V/I/IrXH6htNJ0iC+kfYcyNl
jniqvbaekqoFdc7w7oCStiFTV96MFbySS4903MjYbJ6QLXGXSvhoRleVa9mcM+8dDUakaZts
W7ZXIV7tkksfM+fzTzCGmcHZ88lTNwrDsyFOHs+gkIS90jv0yzHaxos83qJV90BfTEDG00TM
ZbJY6pa2fqg1WOUOUDNees9pRorZi6W4RogcVufwR441kOcj0zXufkjcqhA5ZzCXPmmCZBuu
ldgHnrKkHcGMPCWXd9FP+b/AIOterrPKLKZjW7LoVaxyCUP+WIFFHbP7UQH/OUWK40D3kfkk
cpcMRL82C2XvjC/6SfJkNVPB4epYfUtVpjouzRFtZNExsxQBKn74OSMQiZeUpmETnH3H41eQ
WMGxVYo1NuR+OJ6gem51ZTk5ePF+MtRVhhMkVVKiJ5kaoVKg0qb5UJaJvvqQ06cZO9cAf2/4
IgeNABEBAAGJAjwEGAEIACYWIQQUbDFagKYlfI/22yHWBAOVtIx14wUCWpM2bAIbDAUJCWYB
gAAKCRDWBAOVtIx143XlD/9qVsEZXunYEQ0xALVllYeDHFekTLgfGQE4GL7lu1riVvpYY6P2
GN9YdgSah+FNEMhHkngNOtxERObllbeqtFyokj1cpjxAqcAkIPdDFw5GvE02KfxqOuYL3ytb
KAbMWOP30mV4fab6vPctw2M7aW5nWGHtihz773W/SJhwE0ARN+8g72fO+yeImI6VwaToPcjf
ywWiW1FDh6R60ZAsYf+kWBtvqj5BAdMb1Kpo3FY9m1cic7LlMHW/TlmNekfh7vgS8rpFTsxL
xu6TzynT2NpT+yXu3nm6mXUWPvd5Z8dsqYEU4wheoCZD6fpZxNYtH3s5m8Xc35zZd9P5ixoF
cAVLeF+OcUJwrO4rOrpTnTVxg52uds0vpFhYnps+2pEuVRUkAdOqiycAjBfqA4GL/Brm6MR7
4mGQkTb5JiZ4xtQeHSyx3NXyEUBuh0V95NPb71tlxYieMNr+qFQeYt2g3EWe/9M6PTtxM5G6
JrmBl5CCT8nZ7X2VrpmGGTw5QcejNi/JgmAllkkHbGfkSEp+/pfrTEQbVLgfUyhPe7tfYY9V
AMEBzuxSNnOF0KYDvn+hdZF2ywaCWhBP3vVb9O2cKixmOPdVJp3dpMjtRzHWbLWq5Vdm7ogk
FuUVRRzvxfZrnLcjLz+5BKbIC8DmUdlGEY3NtISN9L4rRevj0uqGdFY+jA==
=d2jl
-----END PGP PUBLIC KEY BLOCK-----
---
How it works
Work in Progress This page is under construction. No background action required.
Preparation
GPG4win — Gpg4win is an email and file encryption package
Thunderbird — Mozilla Thunderbird is a free and open-source cross-platform email client, news client, RSS, and chat client
Enigmail — Enigmail is a data encryption and decryption extension
Install three software (or install add-on).
---