Things with Domains
A Domain, a domain name is an identification string that defines a realm of administrative autonomy, authority or control within the Internet. To use, access, fulfill, and utilize web resources, domain name is an essential part of internet for human being to recognize the objects on the internet.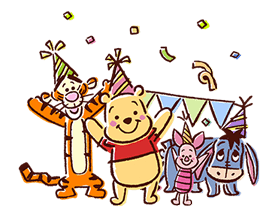 ---
Purchase domain name(s)
Google Domains

— Google Domains,

NOT

attractive in price. Better choice to use Google DNS services
GoDadday

— Supports various and unique

.domains
Hugh amount of domain registrars are listed and take one with your strategy including pricing and service quality. Initial price for the first year is low to attract customer. Renewal price every year should be considered for further maintenance.
Once taking final registar for your own domain name(s), Sign Up, Search, Select and Purchase Then you have the right to utilize domain(s) — You are the OWNER of domain(s).
Freenom - A name for everyone

— Free of charge for

.tk

,

.ml

,

.ga

,

.cf

,

.gq

Prices could be charged for short or popular names. It's recommended to experience configuring domains.
Assumed myowndomain.com as purchased domain for current manual.
---
Domain Name Server(s)
Domain Name Server is a directory book of internet. All web resources connected internet have IP address like 185.11.124.122 consisted of four numbers. But human beings have rare ability to recognize those kinds of numbers. DNS is a directory book mapping domain name(s) and IP address(es) and it returns the value of IP address for mapped domain name.
DNS services
1984 FreeDNS

— Free / Paid service

6)

, Iceland based service. Supports URL forwarding
Domain registrars such as Google Domains and GoDaddy provide DNS services inherently. Also setting up the external DNS is optional.
External DNS values
Set nameservers in Domain registrar with external DNS option.
Cloudflare

NAMESERVERS : Shown in Cloudflare page (2 servers usually)
Hurricane Electric

NAMESERVER 1 : NS1.HE.NET

NAMESERVER 2 : NS2.HE.NET

NAMESERVER 3 : NS3.HE.NET

NAMESERVER 4 : NS4.HE.NET

NAMESERVER 5 : NS5.HE.NET
Free DNS (afraid.org)

NAMESERVER 1 : NS1.AFRAID.ORG

NAMESERVER 2 : NS2.AFRAID.ORG

NAMESERVER 3 : NS3.AFRAID.ORG

NAMESERVER 4 : NS4.AFRAID.ORG
DNSZi

NAMESERVERS : Shown in DNSZi page (5 servers usually)
ClouDNS : Shown in ClouDNS page (dual servers)
---
Things with holding domains
URL for your homepage, blog and so on
— wishtohavemyowndomain.blogspot.com to blog.myowndomain.com
email address with your domain name
— wishtohavemyowndomain@gmail.com to me@myowndomain.com
URL shorten with your domain name
— Shortened URL like bit.ly/sk2djw4 or goo.gl/1gk3g39 to myowndomain.com/w3g3fgl
Web forwarding with your domain name 7)
— Intangible URL like onedrive.live.com/?authkey=%21AO1rY..168C1B78%2123094&cid=D3…168C1B78 to public.myowndomain.com
Whatever you want …
---
Mapping web resources
A AAAA records
Primary function of DNS is pointing IP address for domain name.
A home.myowndomain.com 192.230.64.122
— If you type home.myowndomain.com as address in browsers, you can reach the machine whose IP address is 192.230.64.122.
AAAA is for IPv6 protocol
— A (AAAA) records can be used not only Public IP but also Private IP such as 192.168.0.10.
CNAME records
CNAME is alias name mapping with another domain name.
CNAME casa.myowndomain.com home.myowndomain.com
— casa.myowndomain.com is pointing to same IP address with home.myowndomain.com. It also uses for hosting configuration such as blogger and so on.
---
Configuring email service
As a experimental aspect, running an email server is suggested, But not recommend for real usage. Therefore, email hosting service is necessary to have custom domain email.
Email with custom domain
Suggest email hosting services (only with personal opinion)
If you want forwarding all email for your domain.
ImprovMX

—

myself@myowndomain.com

,

wife@myowndomain.com

all email sending to

@myowndomain.com

will be forwarding to desired email address.
MX records
MX record assigns delivery point for email. MX records is only for mail delivery. Not necessary being identical with A record Setup for MX will provided by email hosting services.
Daum Smartwork

MX ASPMX.daum.net. 10

MX ALT.ASPMX.daum.net. 20
SPF / DKIM records
— Check email hosting provides proper ways to protect email validation and prevent the non-authorized from abusing.
SPF Sender Policy Framework (SPF) is a simple email-validation system designed to detect email spoofing by providing a mechanism to allow receiving mail exchangers to check that incoming mail from a domain comes from a host authorized by that domain's administrators.
DKIM DomainKeys Identified Mail (DKIM) allows senders to associate a domain name with an email message, thus vouching for its authenticity.
(Optional) DMARC Domain-based Message Authentication, Reporting and Conformance (DMARC) is an email-validation system designed to detect and prevent email spoofing.
---
Shortening with custom domain
Shortening URL is useful to share an URL/URI, which are usually long strings.
Service Providers
Bit.ly

— Reliable and popular, 1 brand name (custom domain) for free account
Kutt

— support one custom domain
Practical usages
Simple shortening

Shorten your long address (URL) into short link such as bit.ly/dk3dle3. Here, you can use your own domain to shorten your URL myowndomain.com/dk3dle3.
URL memorable

Like bookmarks, you can shorten with memorable address. For instance, myowndomain.com/subtitle can be shorten address for downloading subtitle. Customize slash-tag to memorize easily.
Sharing with authentication code

Sharing file or folder throughout cloud services, sharing address is too long and contains authentication key in URL. Shorten service can make a simple address including authentication key. e.g.) onedrive.live.com/?authkey=%21AO1rY..168C1B78%2123094&cid=D3…168C1B78 into myowndomain.com/myspecialsharing
Statistical analysis

Once you share with shorten URL, service provides statistical analysis such as counts, regions and son on. For Bit.ly service, myowndomain.com/dk3dle3+ shows the statistical analysis for myowndomain.com/dk3dle3 URL.
---
Web forwarding with subdomains
A, (AAAA), CNAME records are pointing to the IP address eventually. If your DNS service has web forwarding features, you can use subdomain such as share.myowndomain.com for forwarding.
Google Domains Subdomain forward

donate.myowndomain.com → paypal.me/JUNEPARK

mysharing.myowndomain.com → onedrive.live.com/?authkey=%21AO1rY..168C1B78%2123094&cid=D3…168C1B78
Cloudflare ™

Page Rules 9)

read.myowndomain.com/* → mail.google.com/mail/?authuser=$1#search/label%3aunread

Forwarding rule uses wildcards (*, $1), read.myowndomain.com/myownid@gmail.com is forwarding to mail.google.com/mail/?authuser=myownid@gmail.com#search/label%3aunread, which shows the unread mail of myownid@gmail.com.
Free DNS by afraid.org Web Forward

Cloak, hides original URL and shows only forwarding URL.

Force Dir Root, ignores URI path.
Forwarding functions are different depending on the services.
---
Dynamic DNS
Dynamic DNS is a method of automatically updating a name server in the Domain Name System, often in real time.
Major router manufacturers provide Dynamic DNS option with their own server
ipTIME — username.iptime.org configured in router settings, major manufacturer in Korea 🇰🇷

D-Link — username.dlinkddns.com

No-IP

: Dynamic DNS service commonly used — 3 dynamic DNS for free account with periodic confirmation
---
---